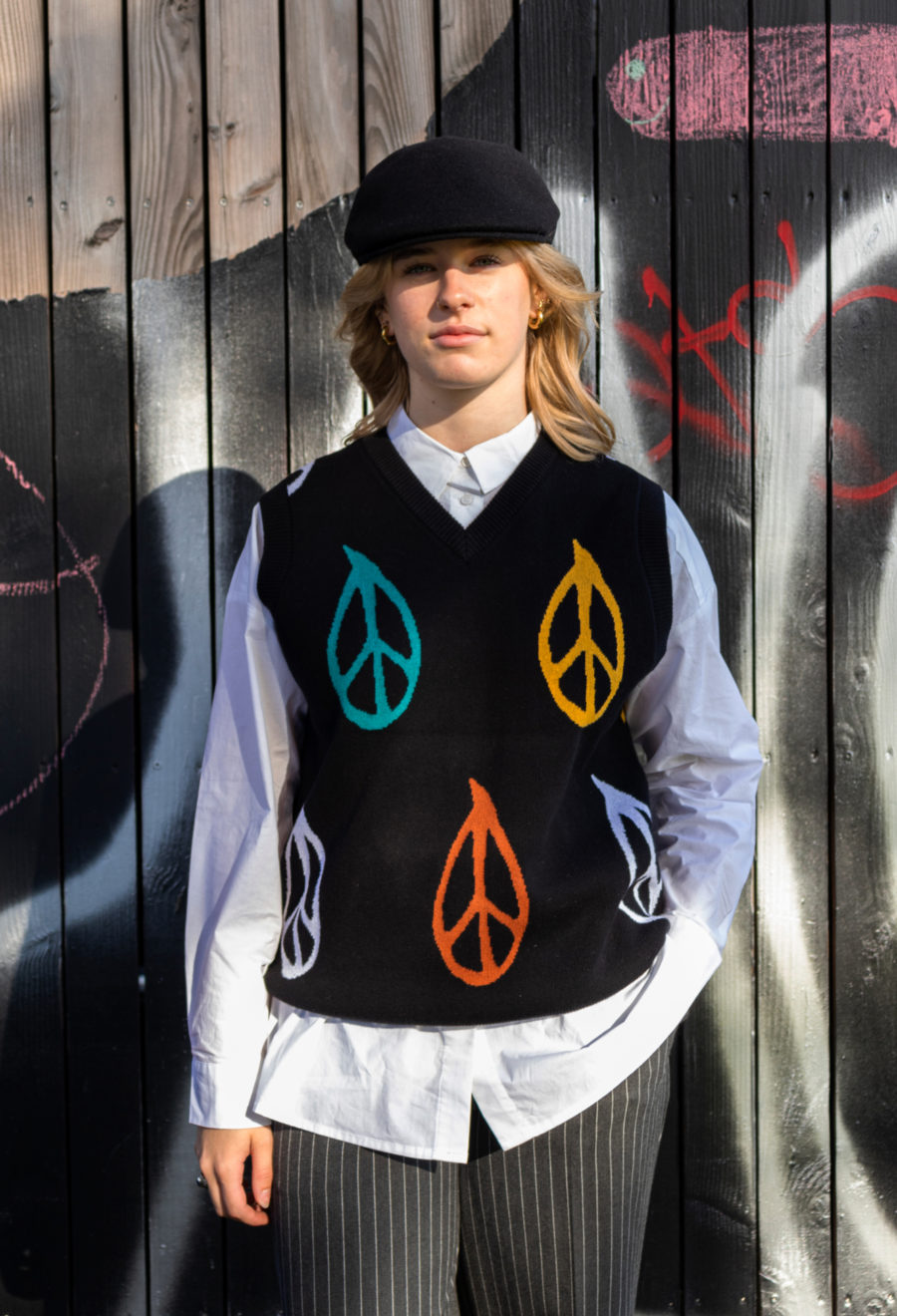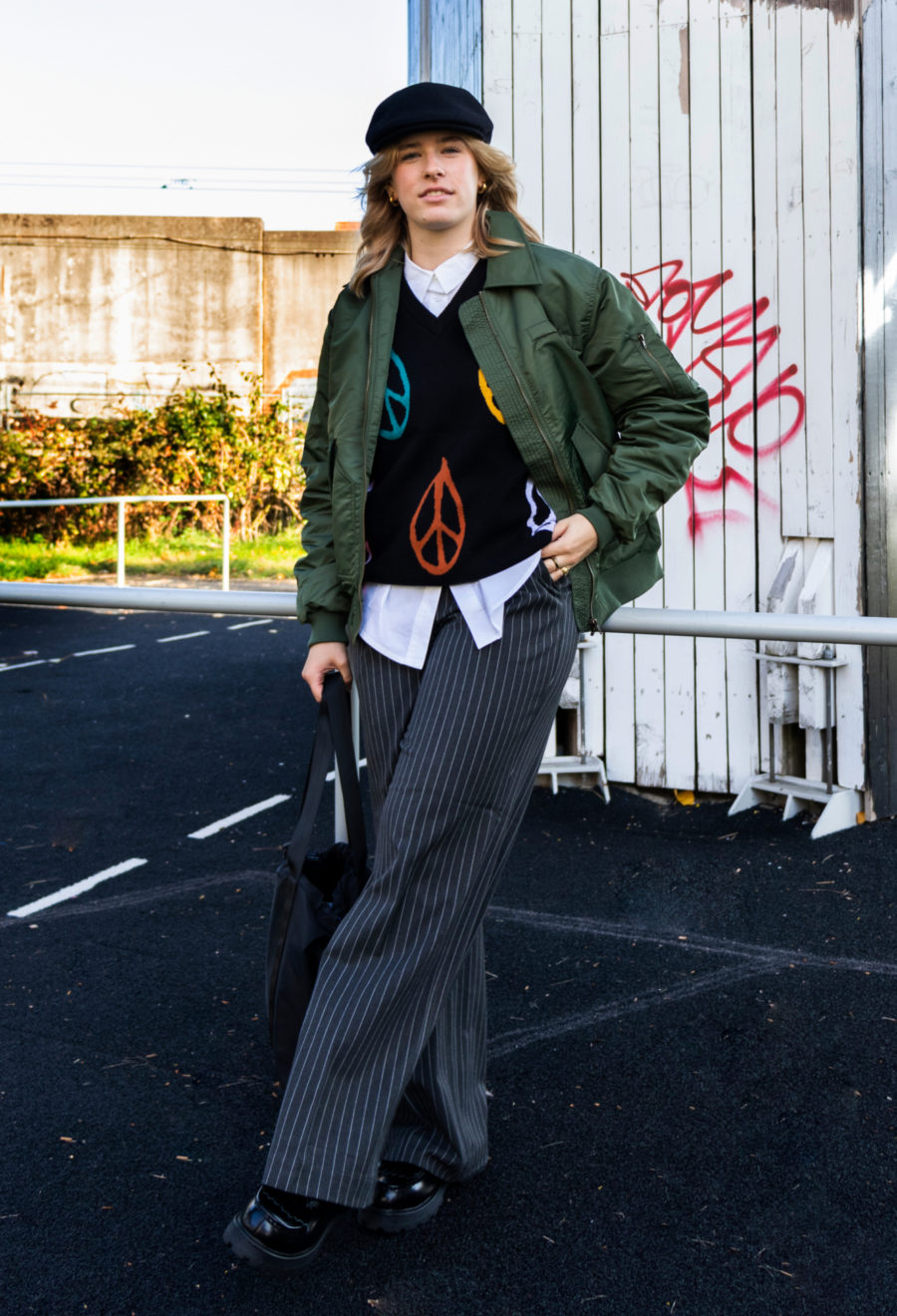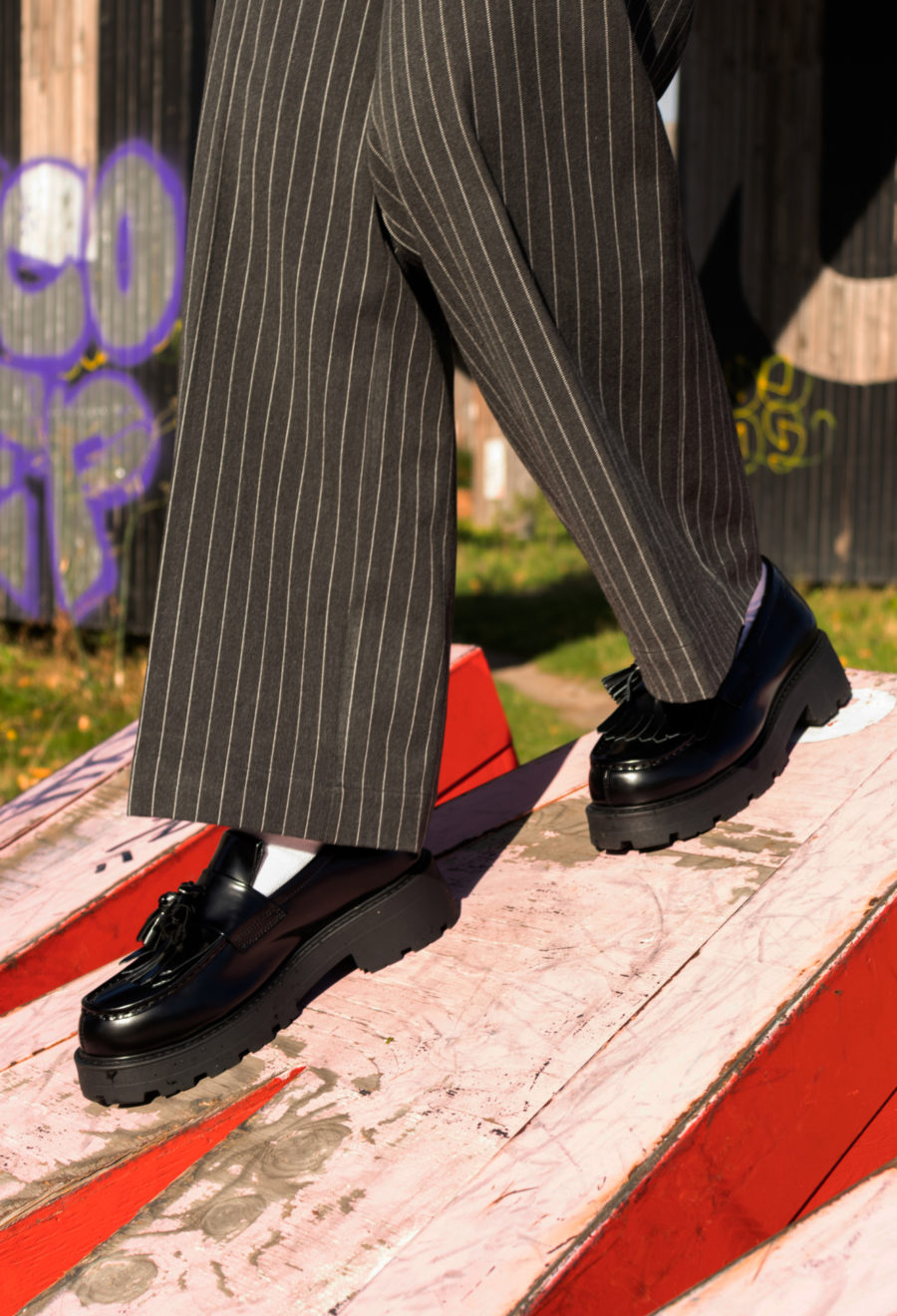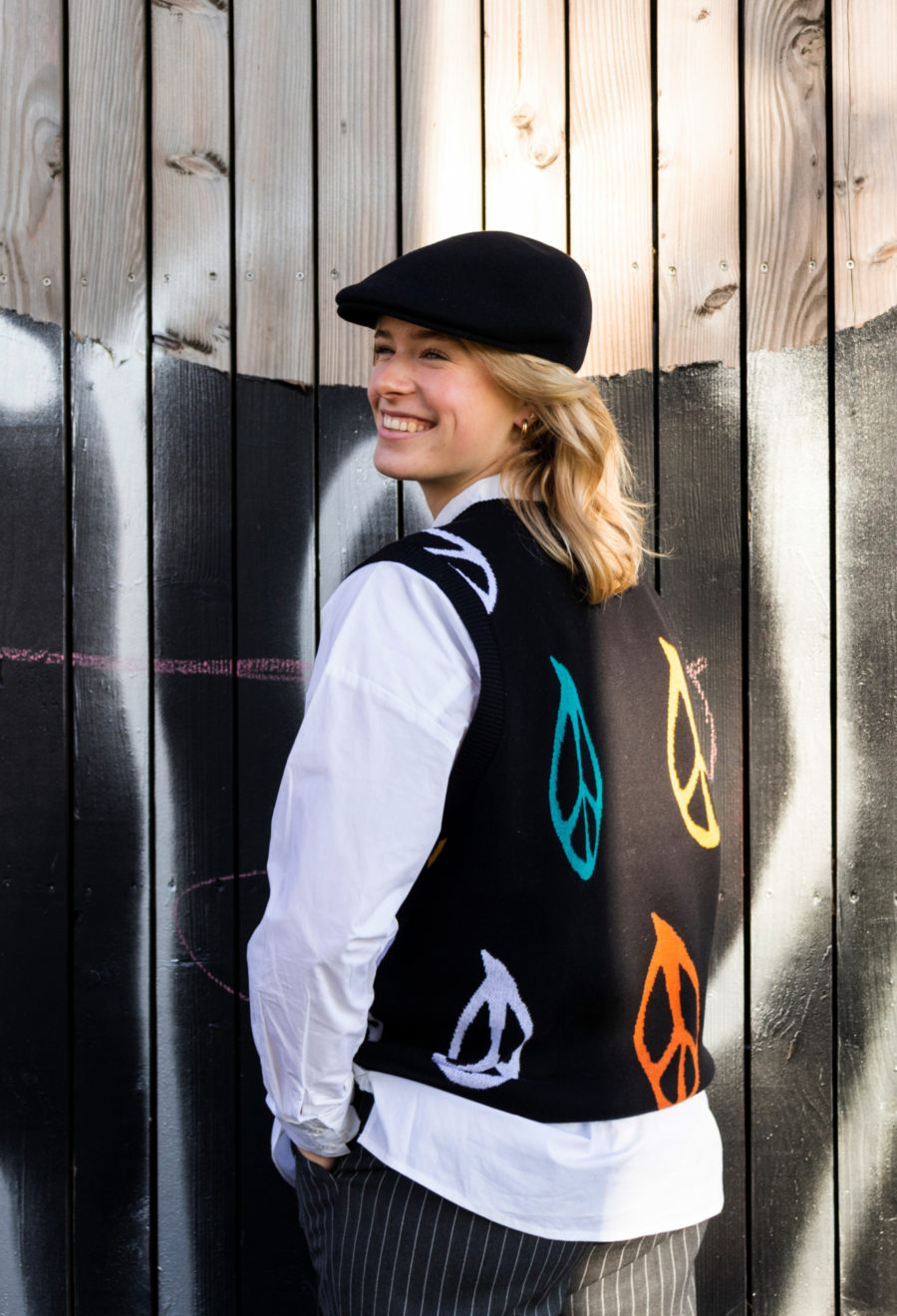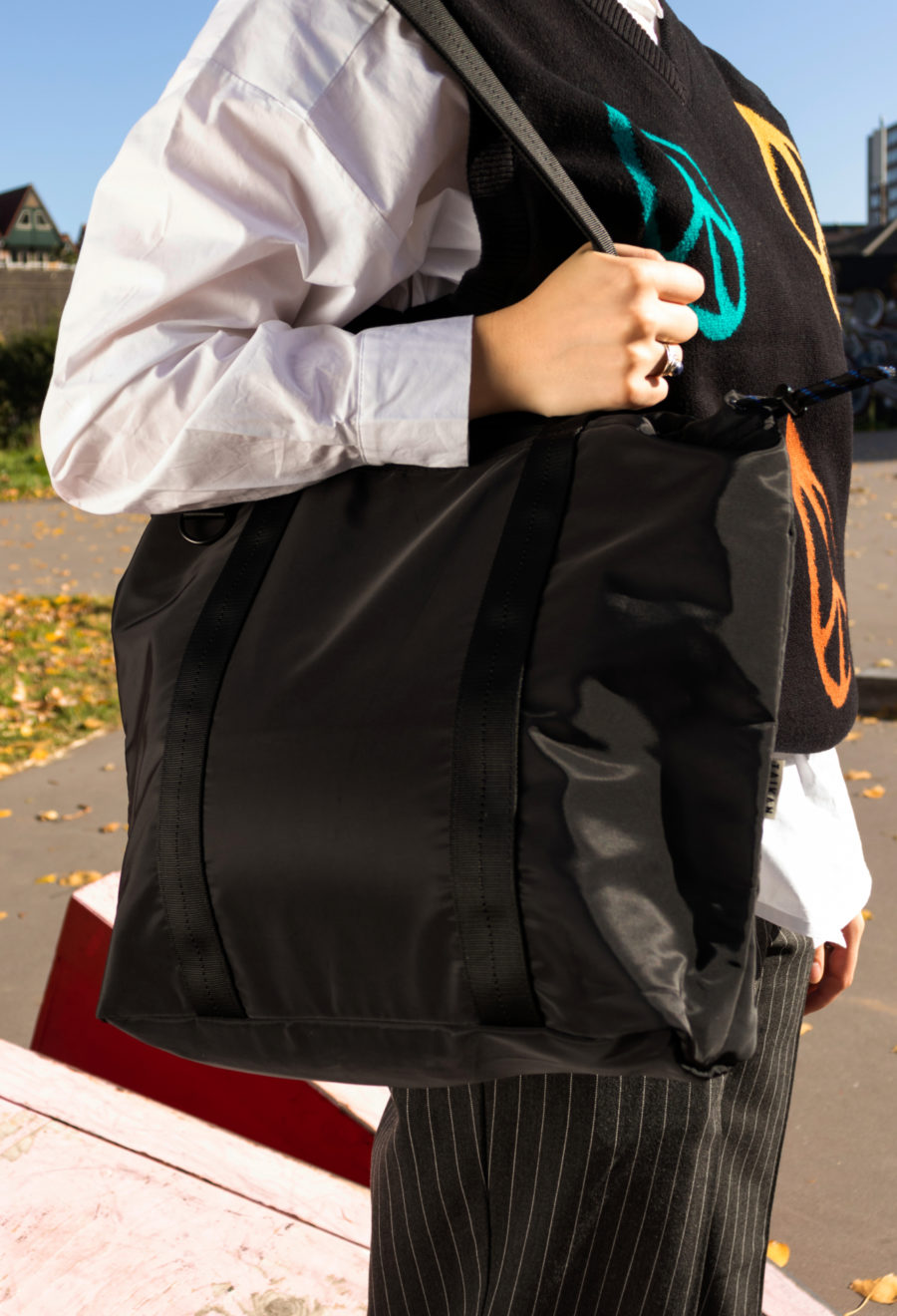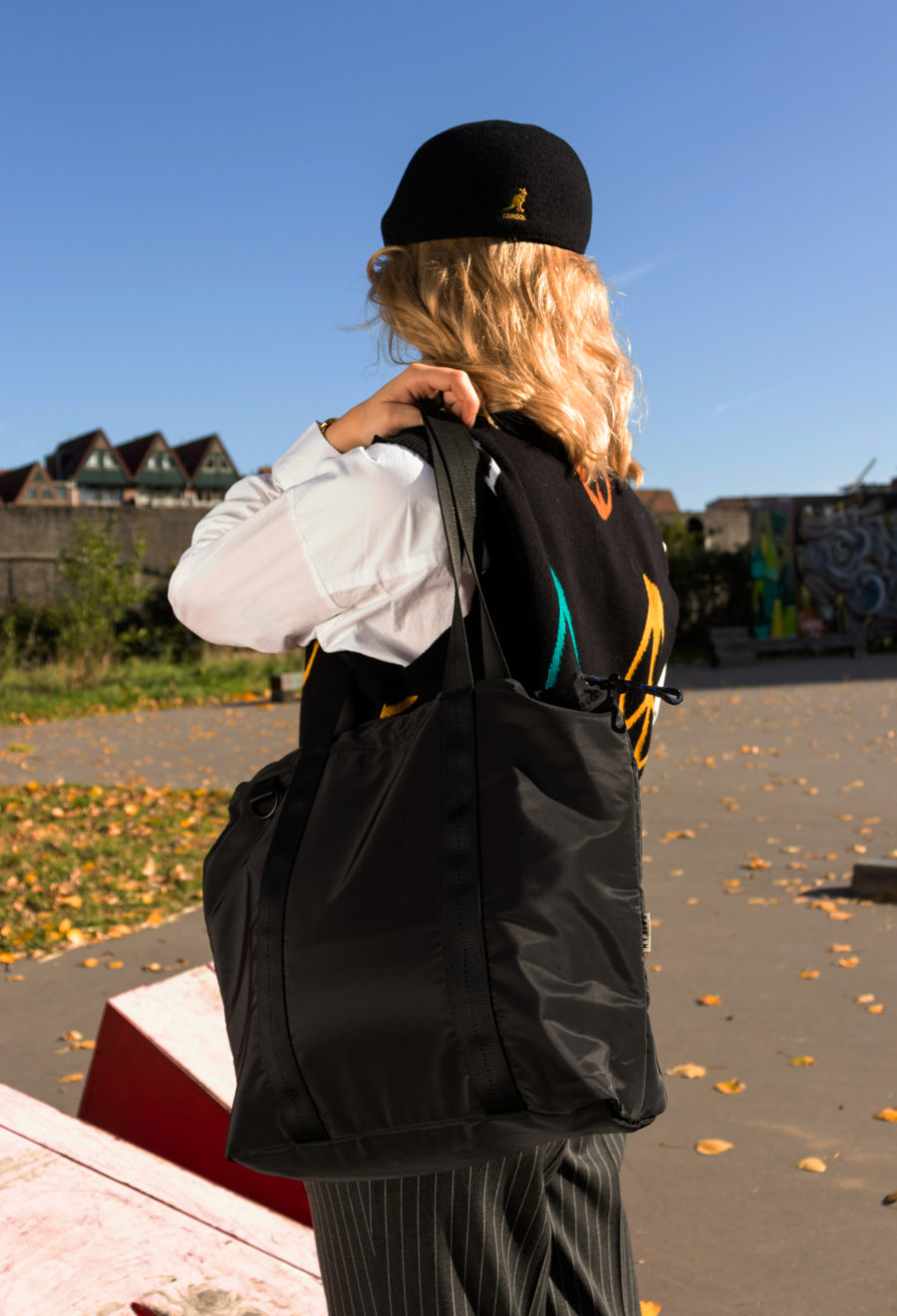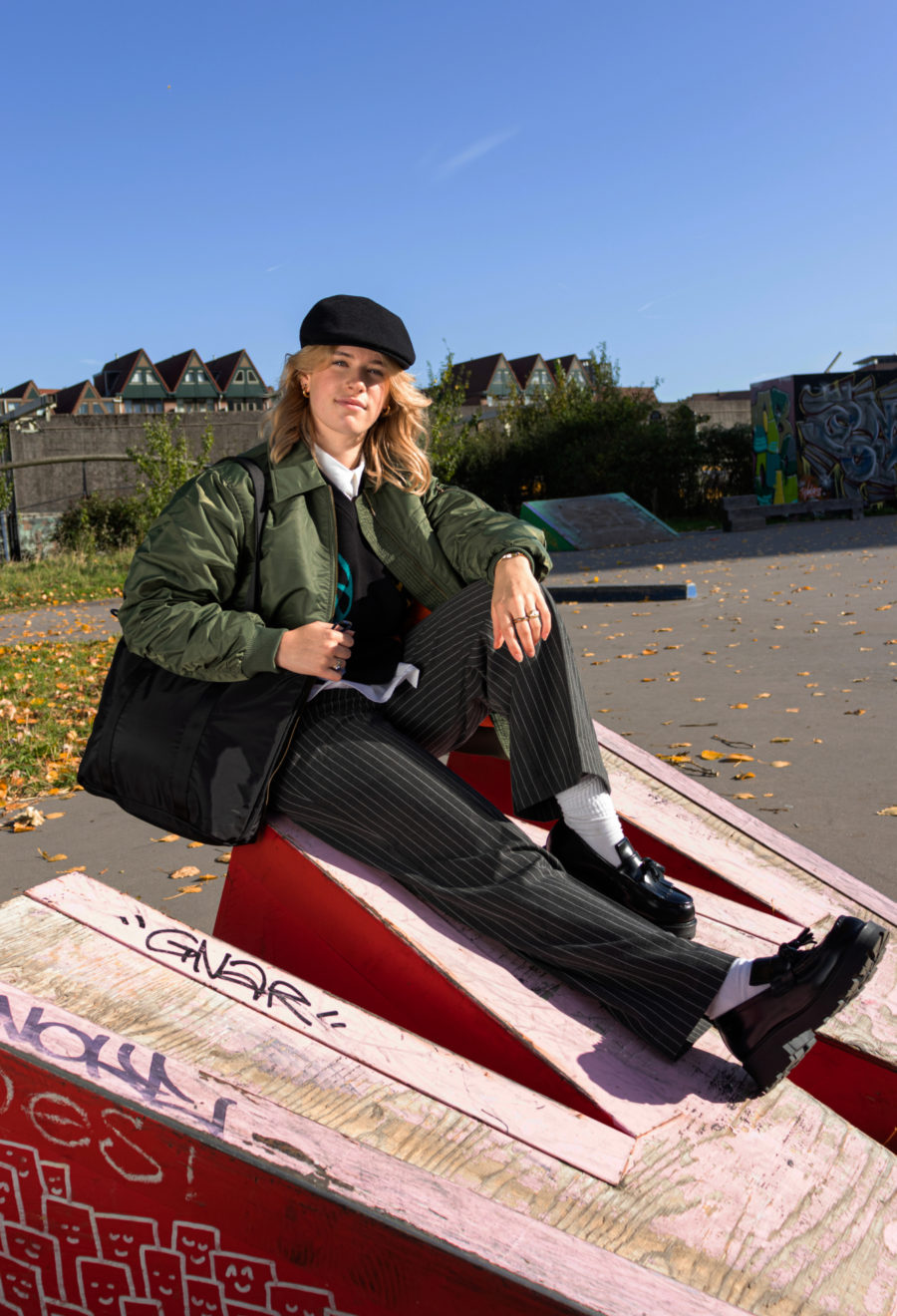 Nina
Nina chose a classy layered outfit for this sunny fall day.
Name: Nina
Age: 18 jaar
Function: Sales Advisor

What are you wearing?
Im wearing an Obey spencer with a Minimum blouse underneath, an Mbym pantalon with Vagabond loafers and as finishing touch a Kangol hat.

Why did you pick out these items=
I created this outfit based on my hat. I really liked the Obey spencer so I wanted something to go with that. This is an overall outfit I wear on a daily basis.

Who's your style/fashion inspiration?
My style is really diverse, I do not really have an style inspiration. My style inspo can be somebody on the street or an outfit on Pinterest.

What's your favorite trend of 2022?
My favorite trend of 2022 was a small shirt with wide pants. Right now I´m still participating in this trend.
What is the nr. 1 item on your Funkie House wishlist?
As simple as it is I'm waiting for myself to buy the white American Script t/shirt from Carhartt.