12 oktober 2023
Fall / Winter '23 Editorial at Monk Bouldergym
As the leaves turn to brilliant shades of orange, it's time to embrace the coziness and fashion of fall. We are excited to present our Fall//Winter '23 Editorial, featuring the talented models Josimar and Stelina. In this editorial, we transported our fashion-forward styles to an unexpected location: Monk, an indoor climbing hall. Here, we captured the essence of outdoor adventure and streetwear, showcasing brands like Carhartt WIP, Gramicci, Patagonia, Salomon and Taikan. Join us as we take a closer look at this unique blend of outdoor wear and street fashion.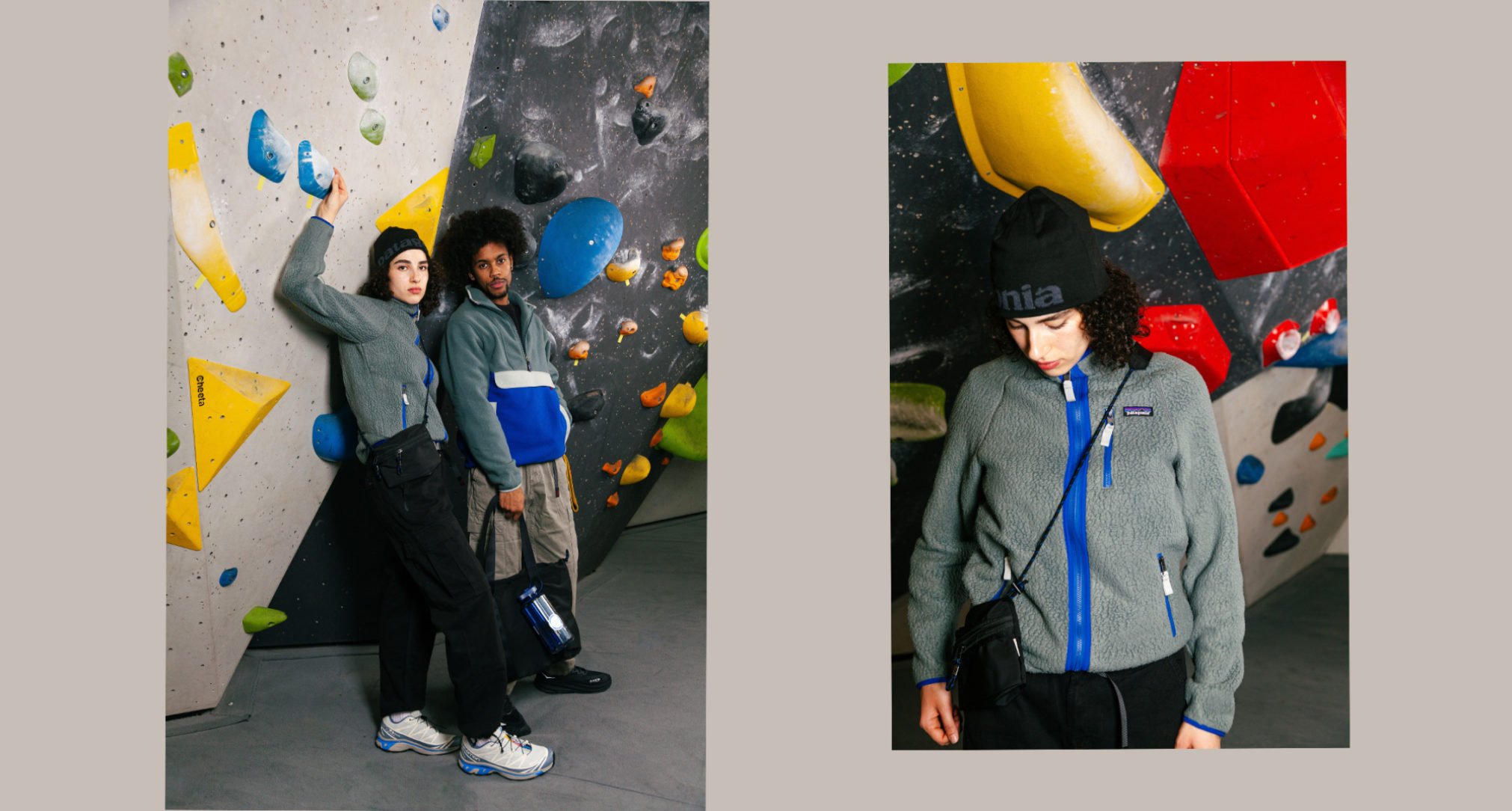 The Climbing Connection
Monk, the indoor climbing hall chosen as the backdrop for our Fall/Winter '23 Editorial, provided the perfect setting to show the urban vibe of our clothing with the spirit of outdoor adventure. Climbing is not only a physical endeavor but also a mental challenge, requiring strength, determination, and style. This dynamic environment allowed us to showcase our collection, highlighting how they can adapt seamlessly from the city streets to the climbing walls.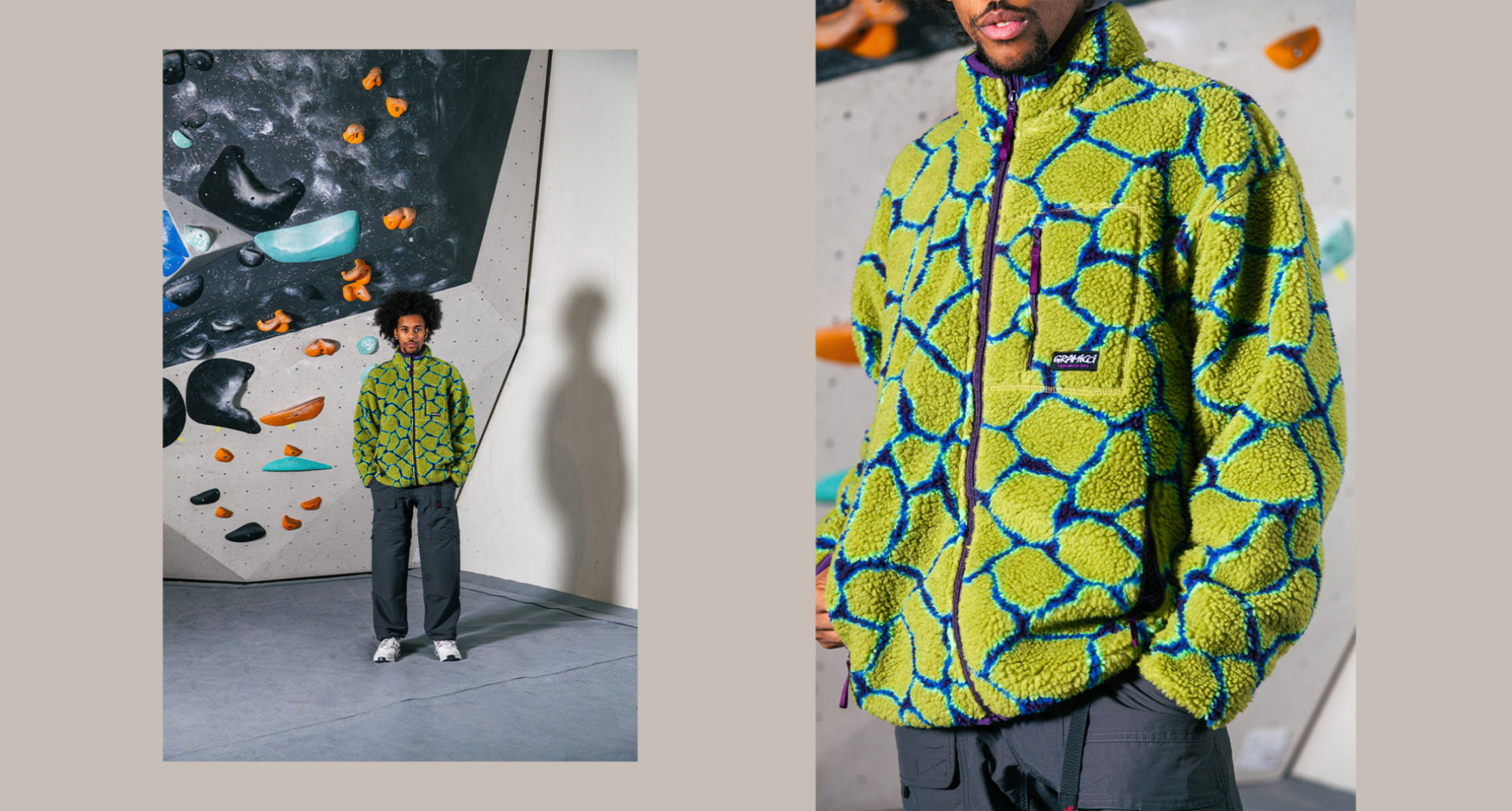 Unisex
Funkie House proudly believes in fashion that transcends gender boundaries. With the styling for this editorial, we chose for outfits that could be worn by all genders. Whether you're scaling climbing walls, going for a long walk or just strolling down the streets, our unisex collection has got you covered. Embrace the spirit of fall with us and elevate your autumn style to new heights, regardless of your gender identity.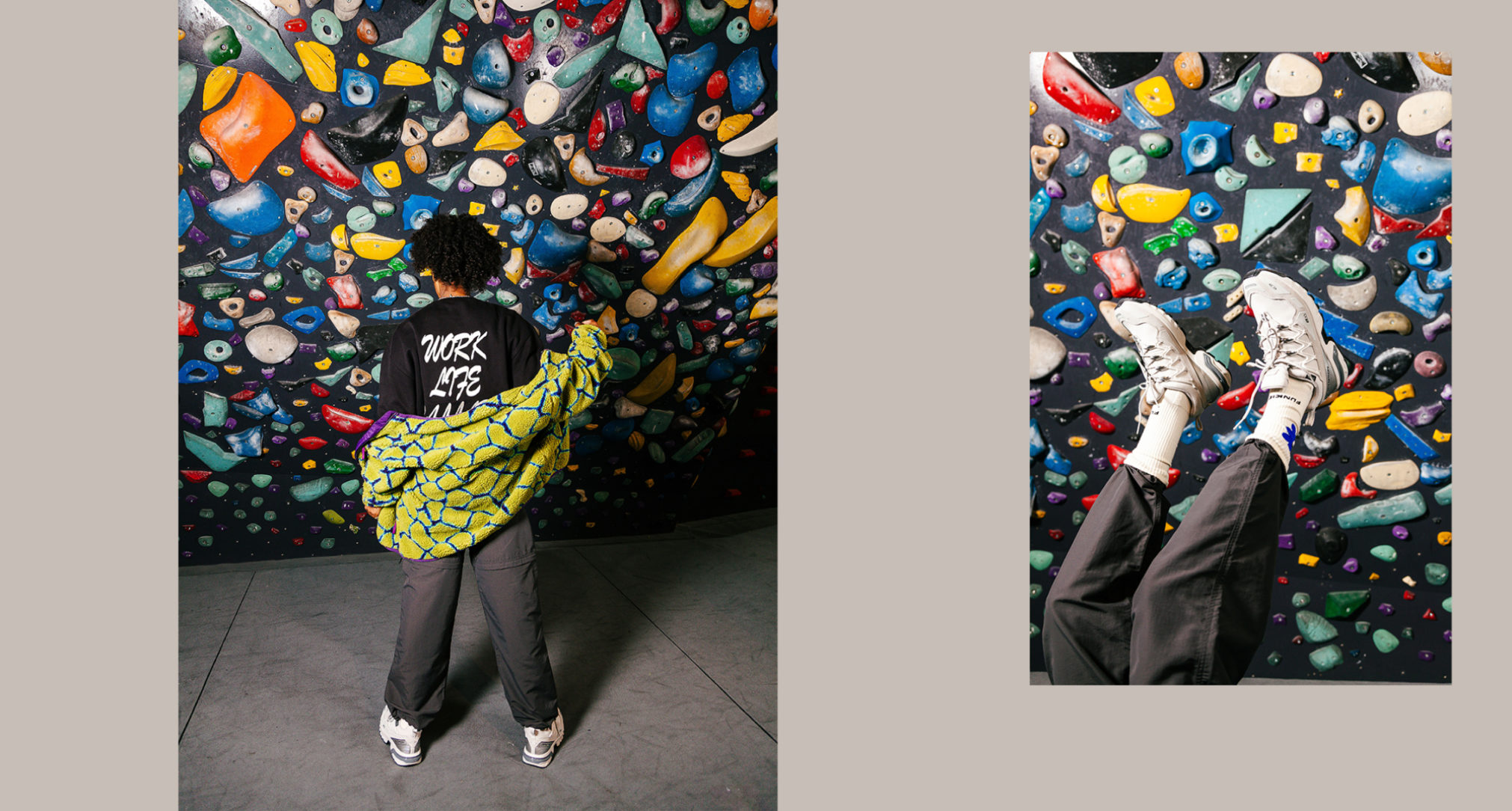 Winter Essentials and Warm Fabrics
The collection is brimming with winter essentials, including insulated jackets, warm knitwear, and cozy layers that will keep you comfortable while still looking stylish. We've incorporated warm fabrics such as printed fleece, flannel, and down insulation to ensure you're well-prepared for the season's chill.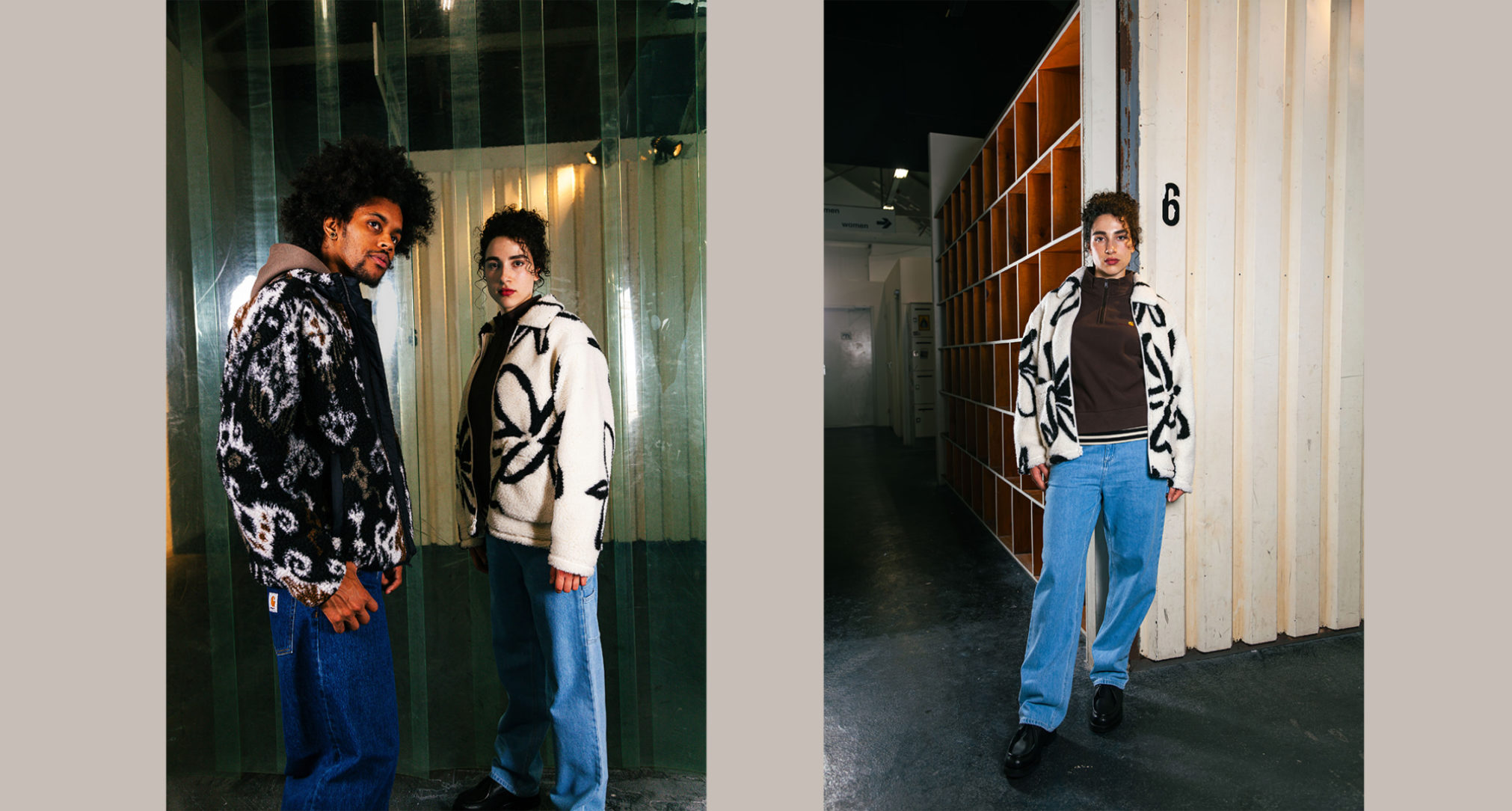 Get inspired by our new editorial and we hope to see you soon in our store. Maybe to get an outfit for your first climb at Monk Bouldergym!
Keep an eye on our socials to see all the pictures and outfits.
Photography: Elise Romijn
Styling: Rachel Spanjersberg
Creative Direction: Vera Rombout
Production: Tirza Mary