11 augustus 2022
La Paz x Funkie House Rotterdam exclusive T-Shirt collab
La Paz is a label that draws its inspiration from different people and traditions as well as from the cultural heritage of Porto. In collaboration with La Paz we've created a small capsule collection about the thing that inspires us at Funkie the most: our beautiful city of Rotterdam!
Our former colleague Thom Trouwborst created this design exclusively for La Paz x Funkie House Rotterdam. What is more iconic for a design and a shoot than the one of Rotterdam's most iconic spots; the Cube Houses!

Do you also want to score a Funkie X La Paz limited shirt? The shirts are waiting for you at our shop in Rotterdam and online. Shop now!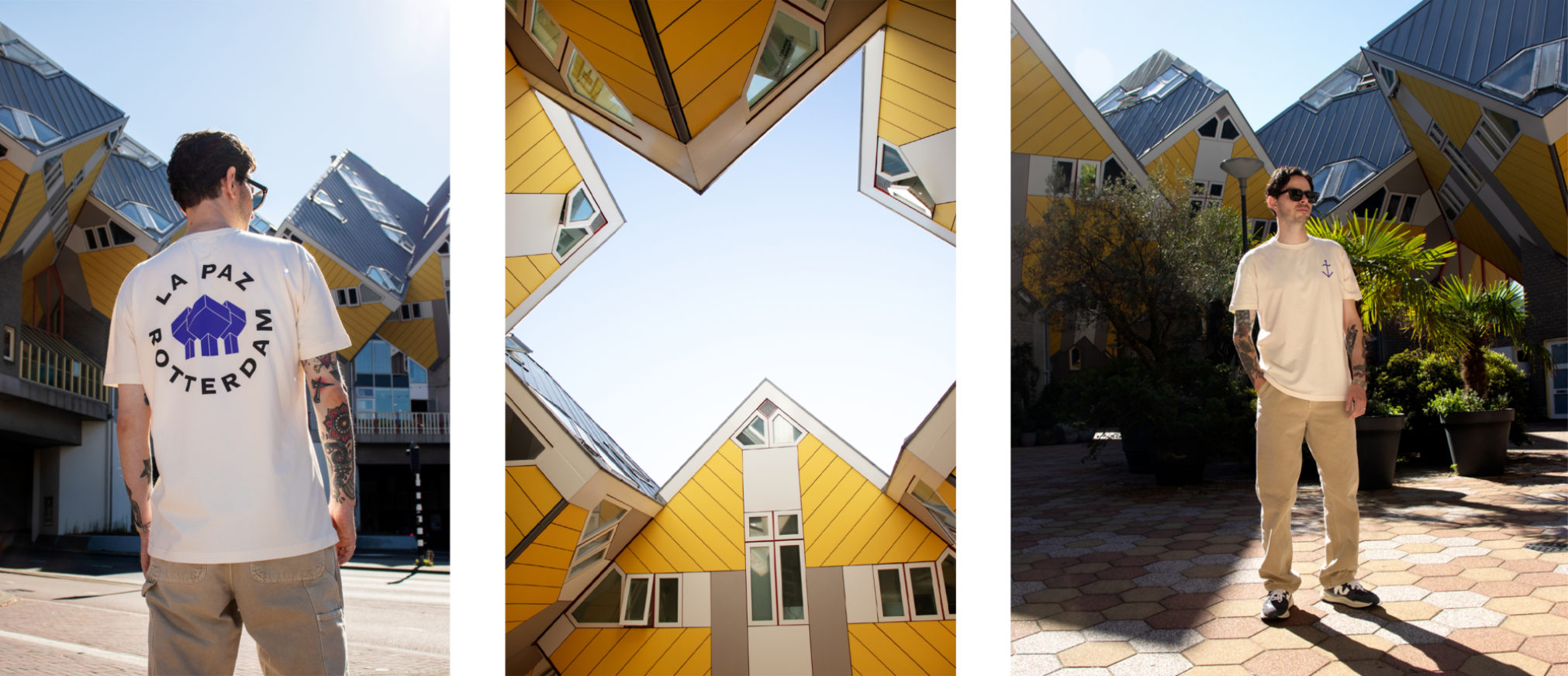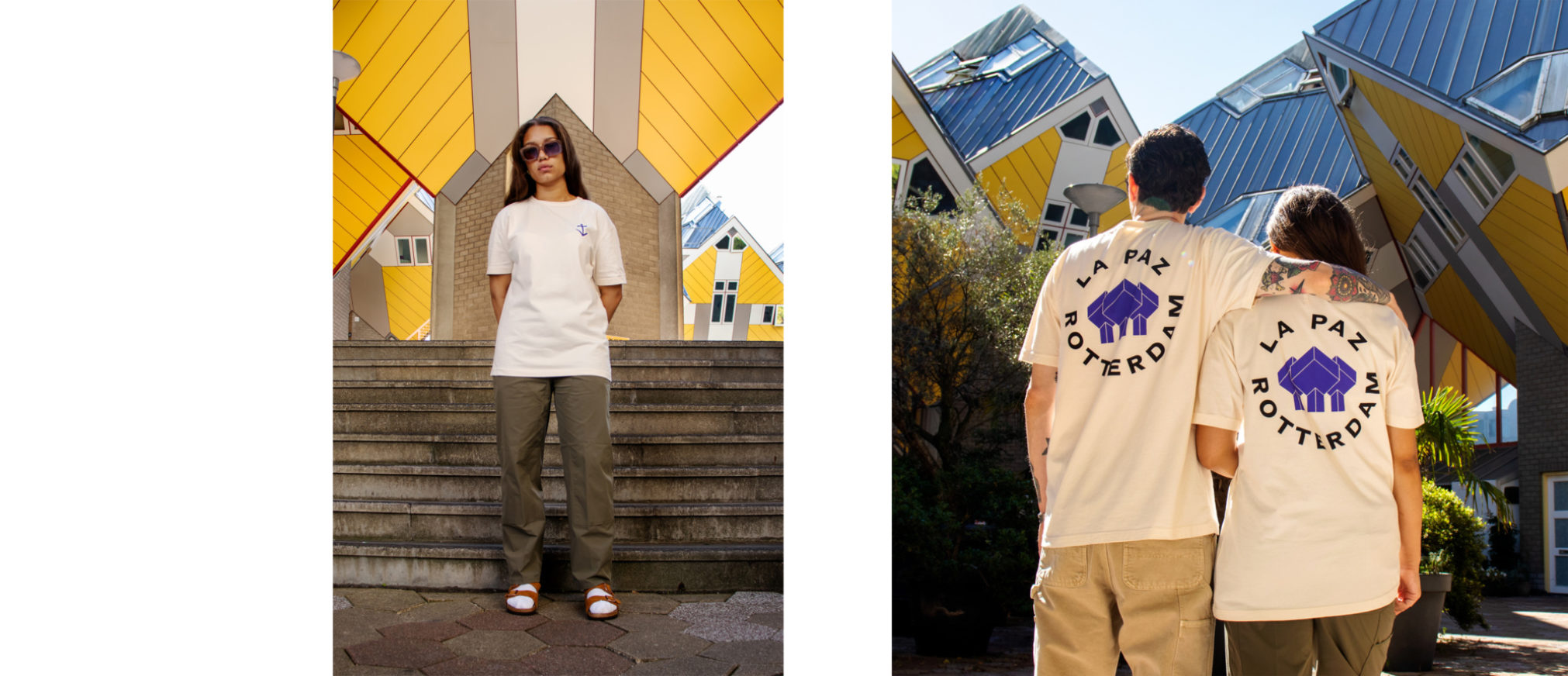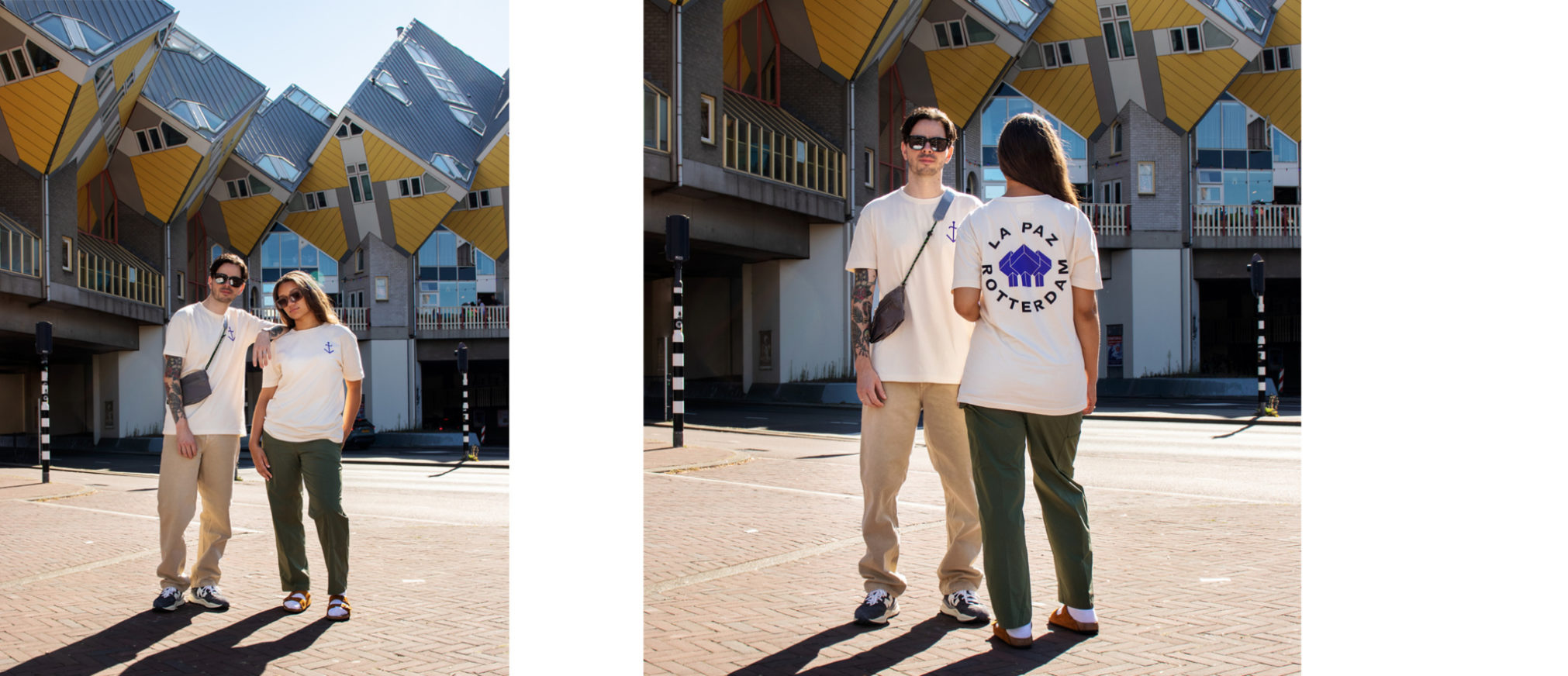 Products in this article: