4 oktober 2023
New Brand Alert: Service Works
Funkie House proudly presents: Service Works.
Service Works was born in 2020 out of a love for elasticated waists and good food. In the ever-evolving world of fashion, there are brands that stand out not only for their unique style but also for their unconventional origins. One such brand is Service Works. With its roots deeply embedded in the world of kitchen workwear, they have managed to carve a niche for itself by seamlessly blending functionality, durability, and style.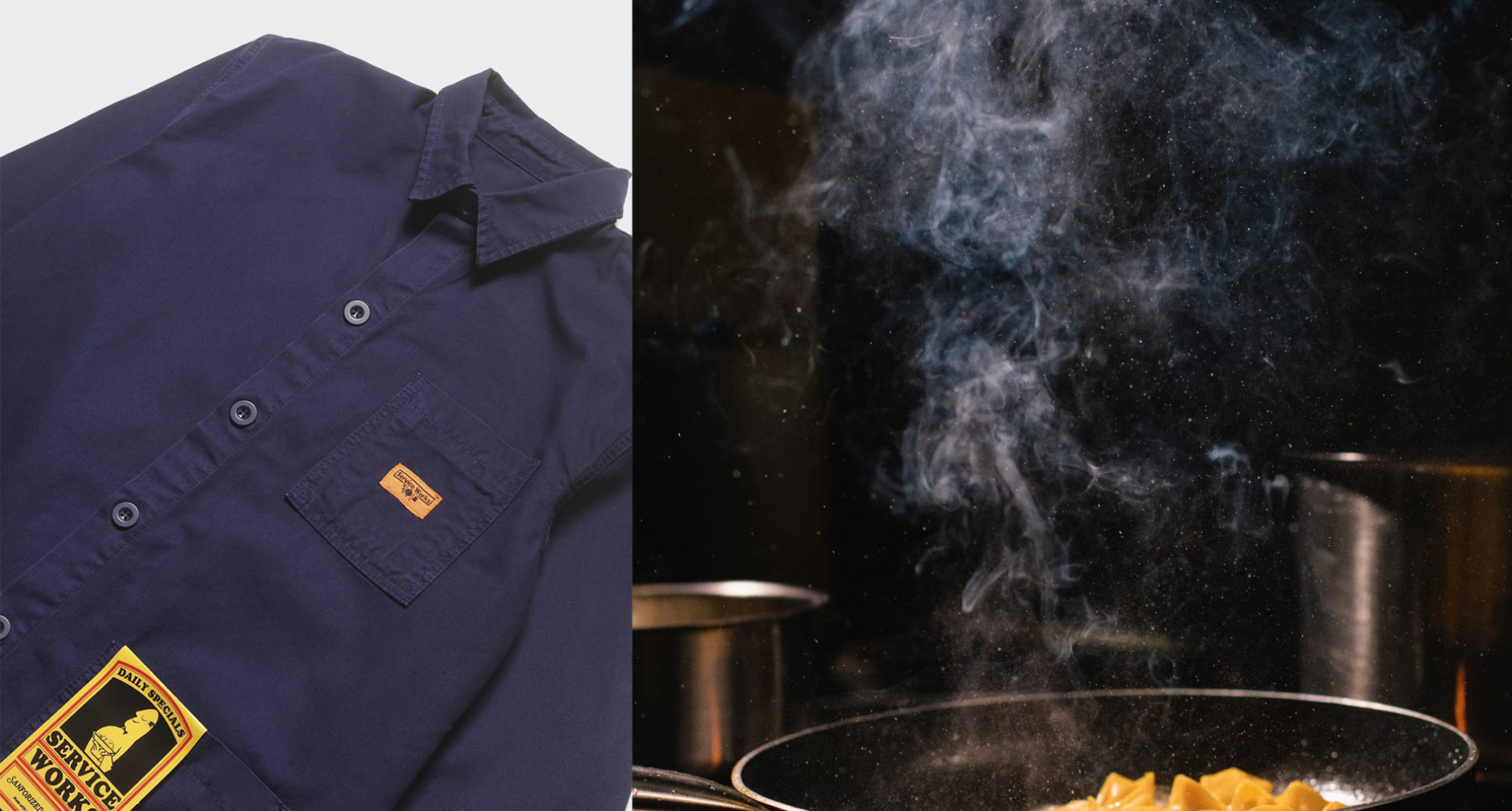 A Culinary Heritage.
Service Works may have ventured into the world of street-wear, but its origins are firmly rooted in the demanding culinary industry. Chefs and waitstaff require clothing that can withstand the rigors of a fast-paced kitchen, where spills, burns, and constant movement are part of the daily routine. Service Works recognized the need for durable, tough, and carefully sourced materials in the culinary workspace and decided to extend those principles to the realm of street-wear.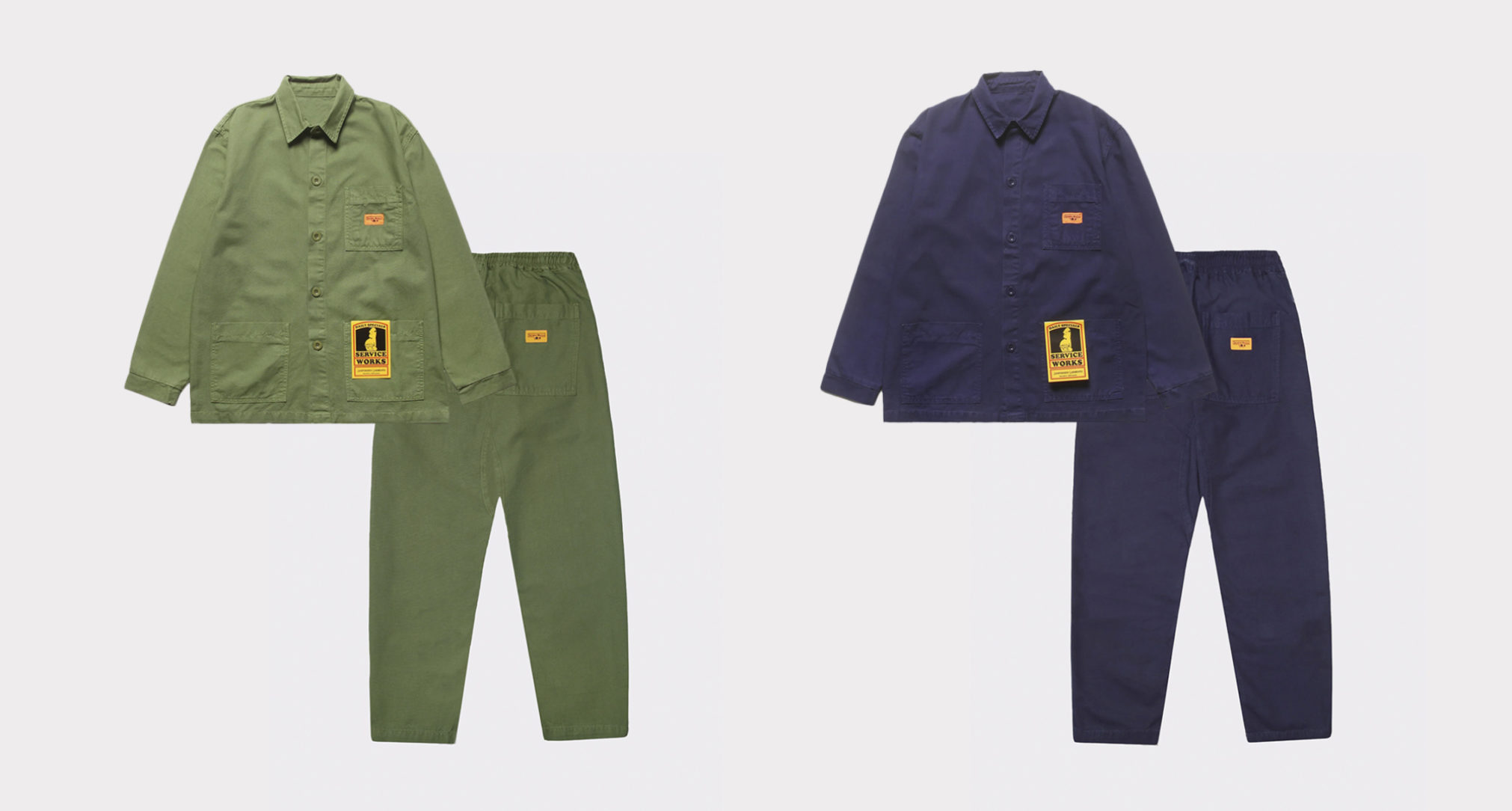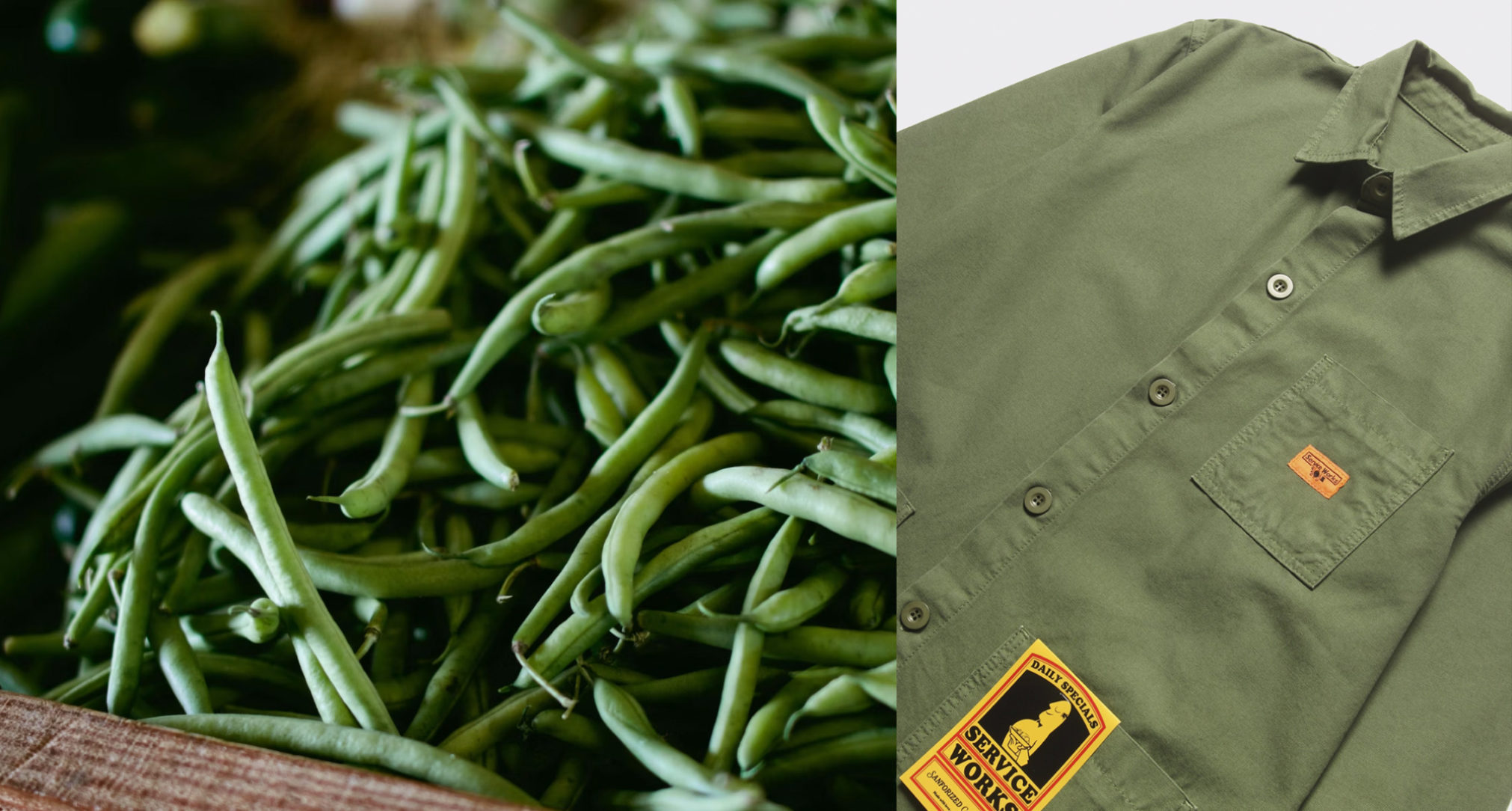 Durability Meets Style.
One of the key elements that set Service Works apart is its commitment to using high-quality materials. They understand that their clothing needs to be as tough as the professionals who inspired it. Their pants are designed with a graduated pattern and elasticated waist, to fit all shapes and preferences, and Service Works has harnessed this durability to create streetwear that can withstand the wear and tear of daily life.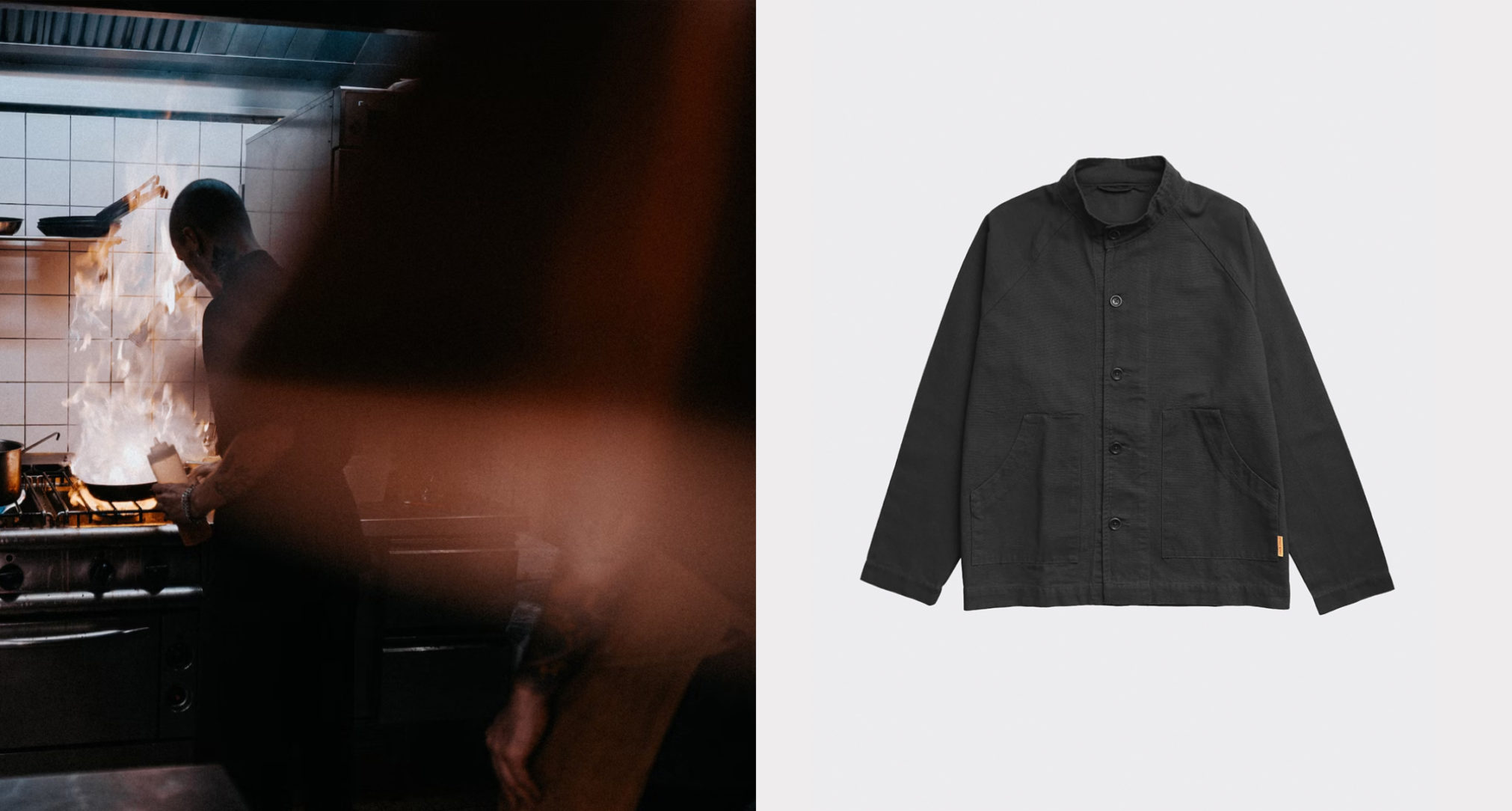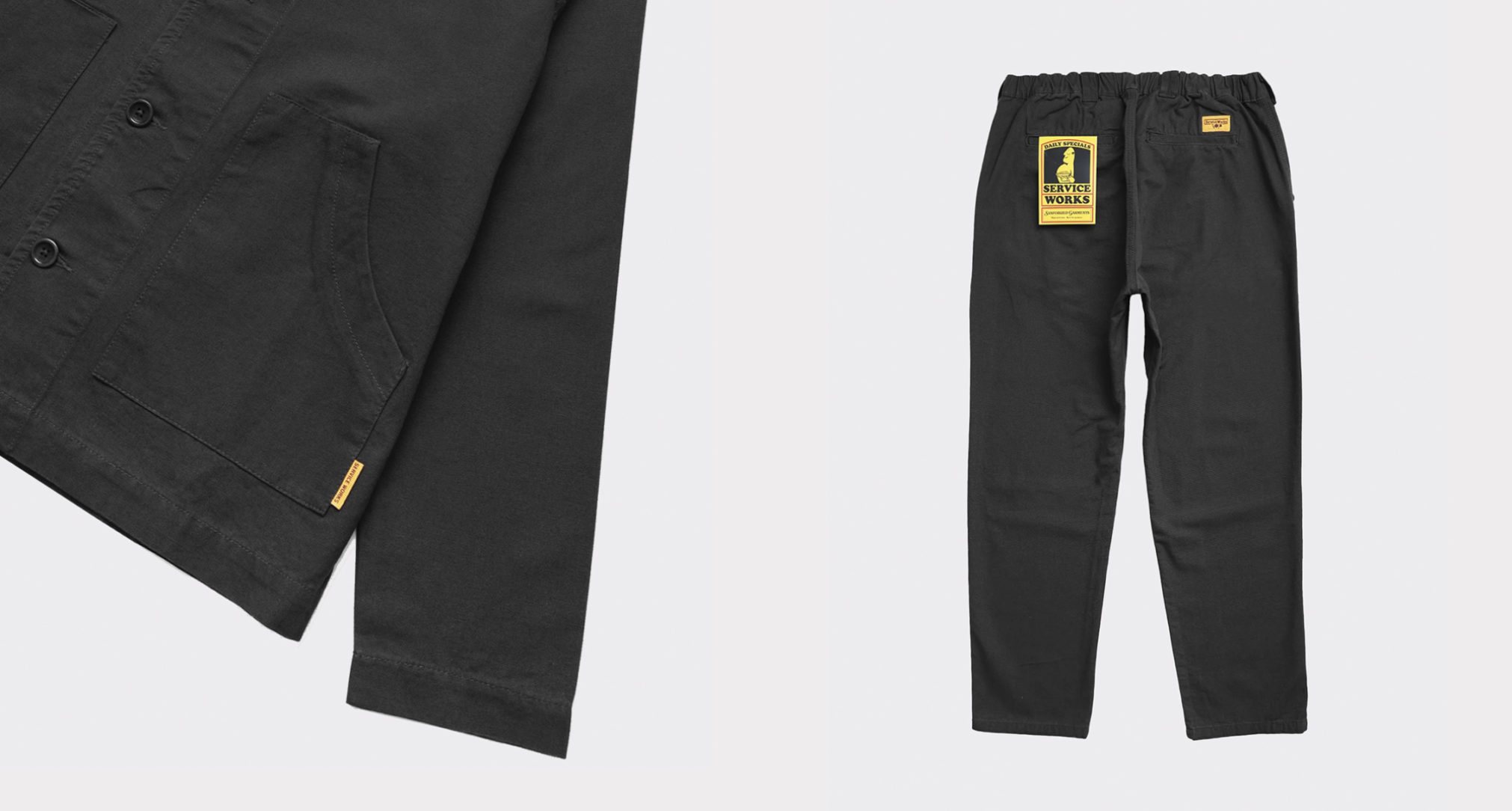 At Funkie House we love brands with a unique perspective and Service Works has managed to seamlessly integrate the ruggedness of kitchen workwear with the style and flair of streetwear, creating a unique and distinctive aesthetic that sets them apart.