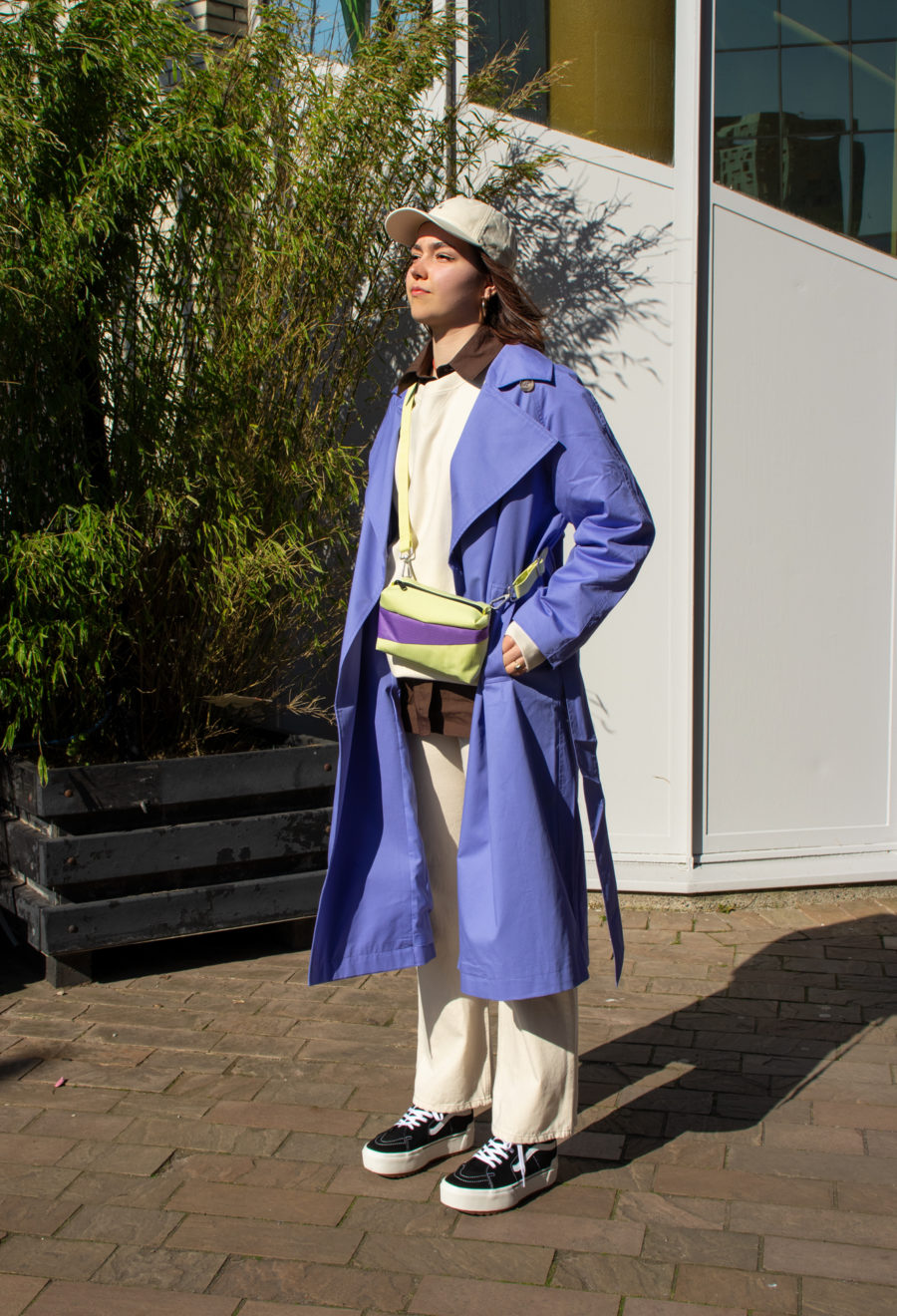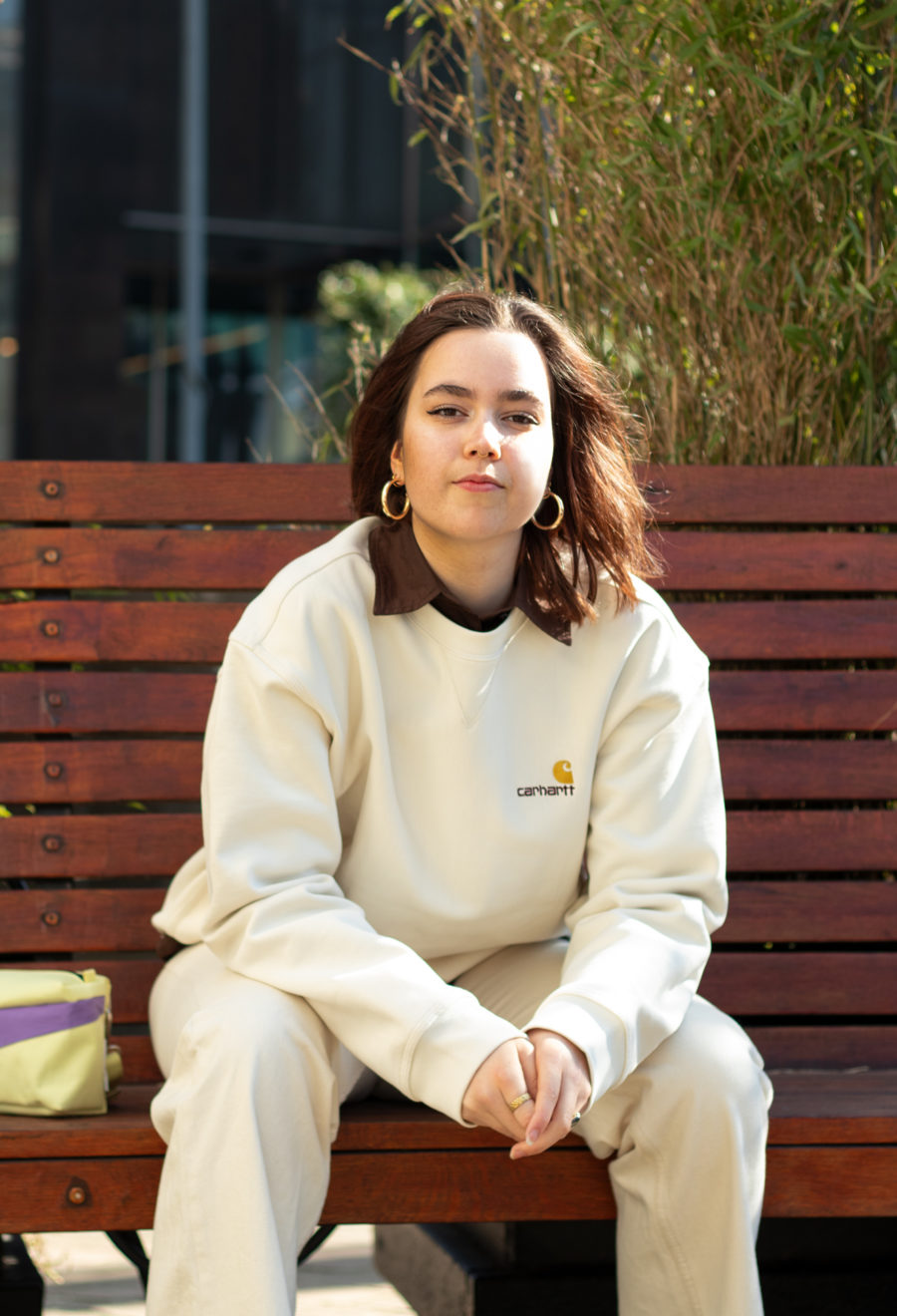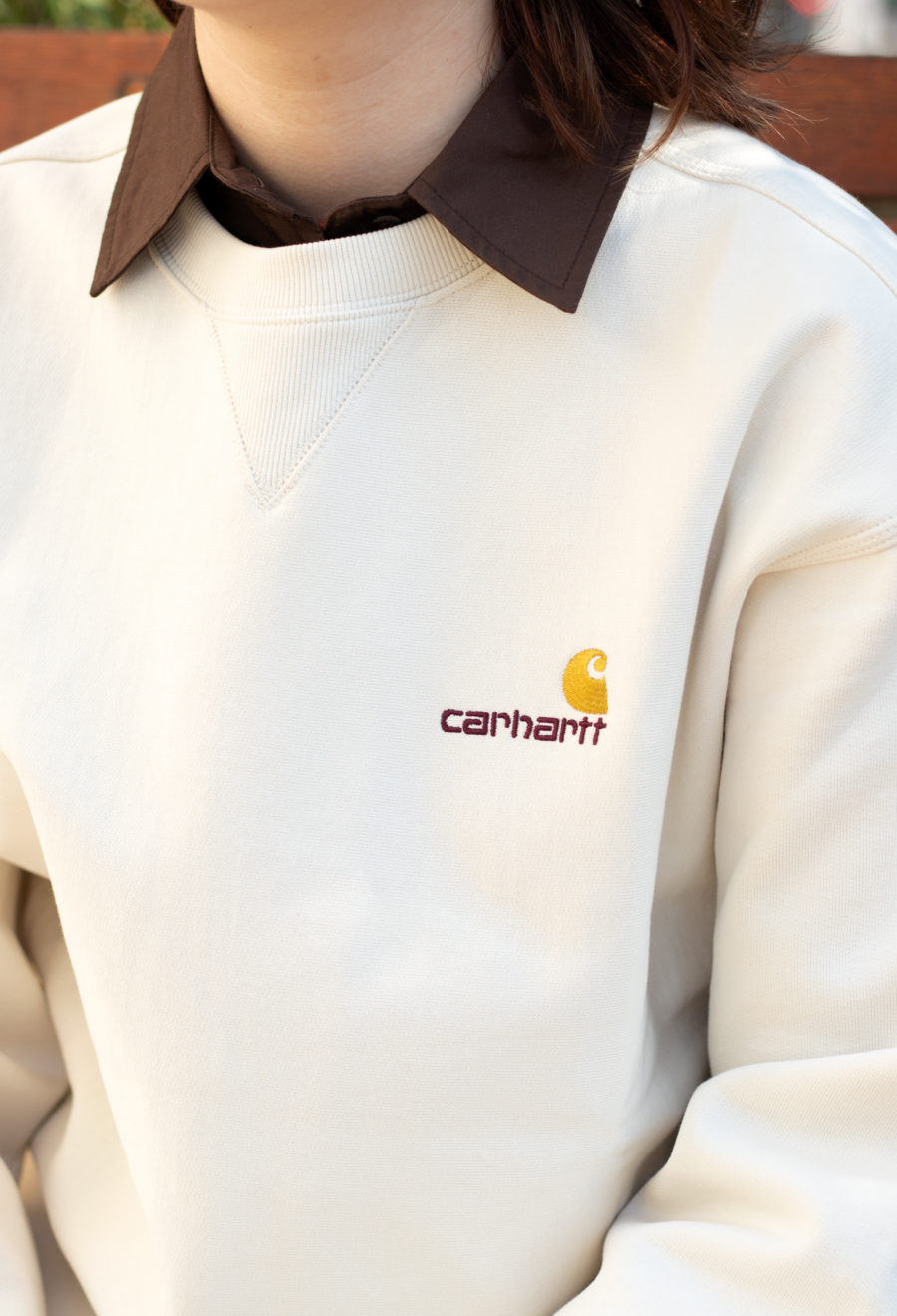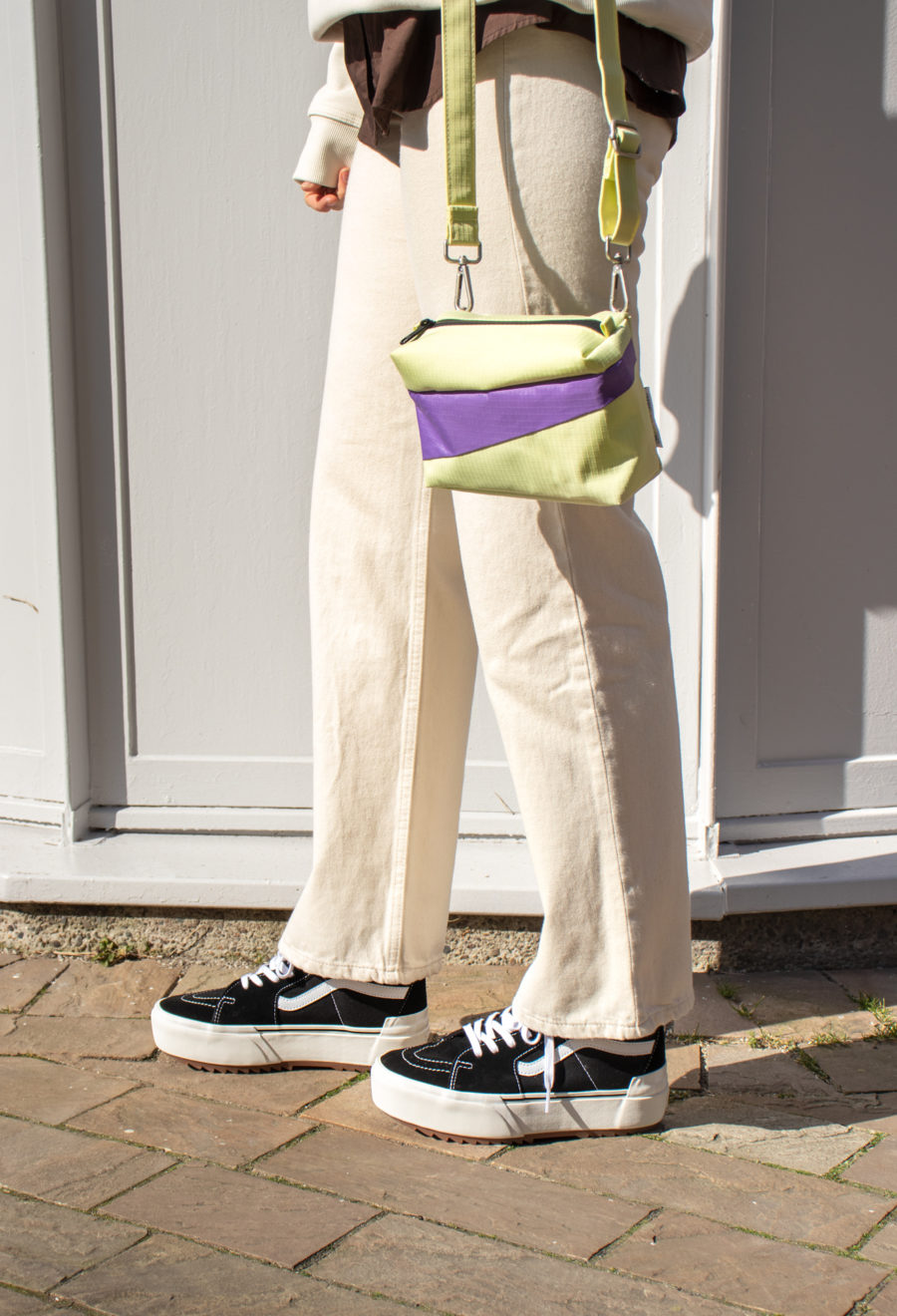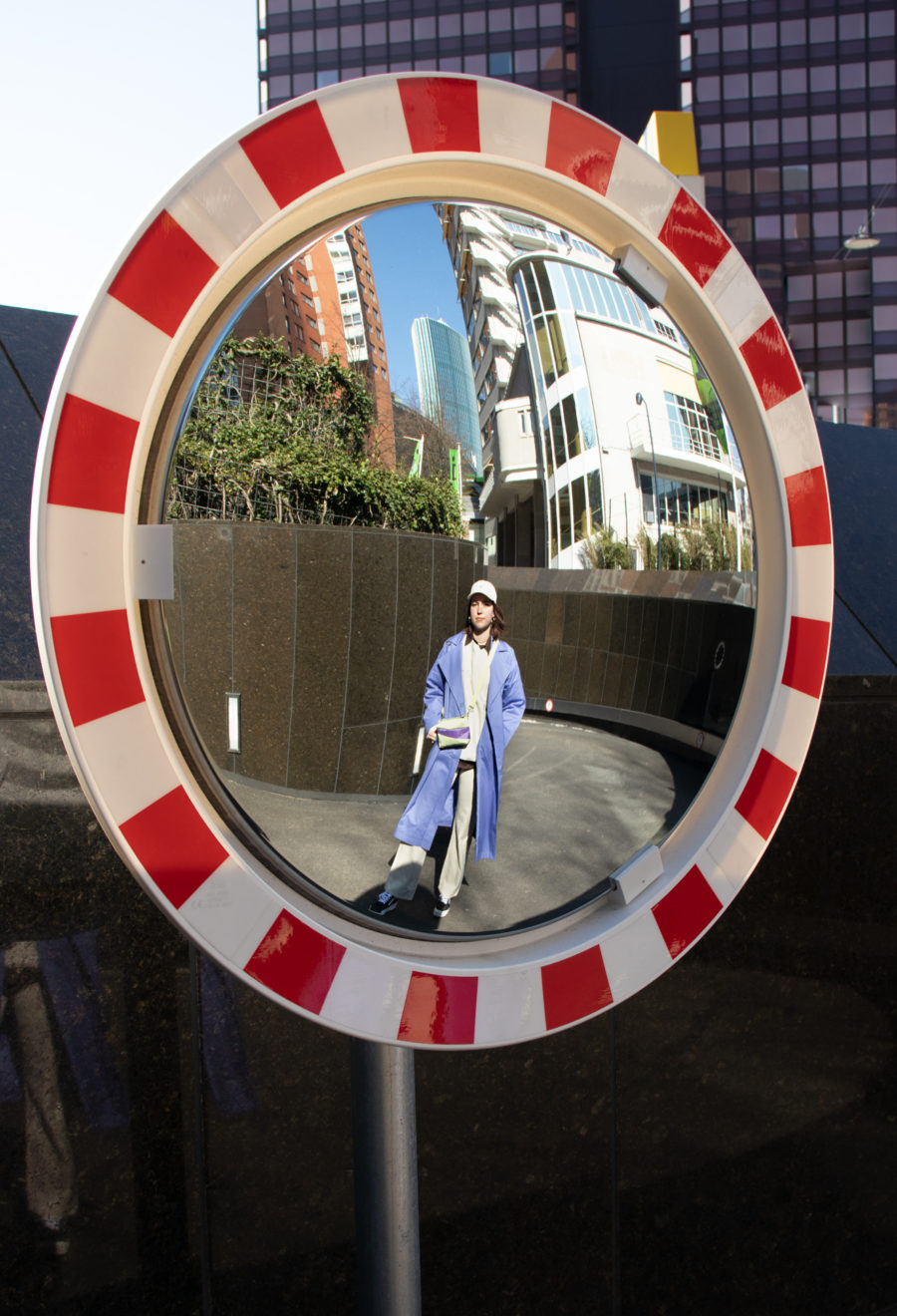 Fee
Fee is wearing multiple layers, ready for any type of weather!
Brands
Age: 21

Function: Sales assistant

What are you wearing?
My favourite colour is purple, so I had to choose this new MbyM trench coat for the sunny weather. I still wanted to layer because it is still a bit cold outside. So for layering I chose a basic Carharrt crewneck, I love wearing a good oversized sweater and this off-white colour is the perfect basic to have in your closet. To add some dimension I added a brown blouse underneath. For pants I thought it was nice to match them with the crewneck, so I went for these nice Dr Denim pants in the same off-white colour.

Who is your style icon?
@Lisakorver22 on Instagram. I recently started to follow her and I really like the combinations she makes.

What is your all-time favorite accessory and why?
I have always liked my earrings and without them I feel naked. But also my septum piercing, since I got it I could never imagine myself without.

Which item do you still need to have this spring?
I need the Birkenstock Boston's for this spring

Which item do you think (or hope) will be unnecessary in 20 years?
Printed flared leggings