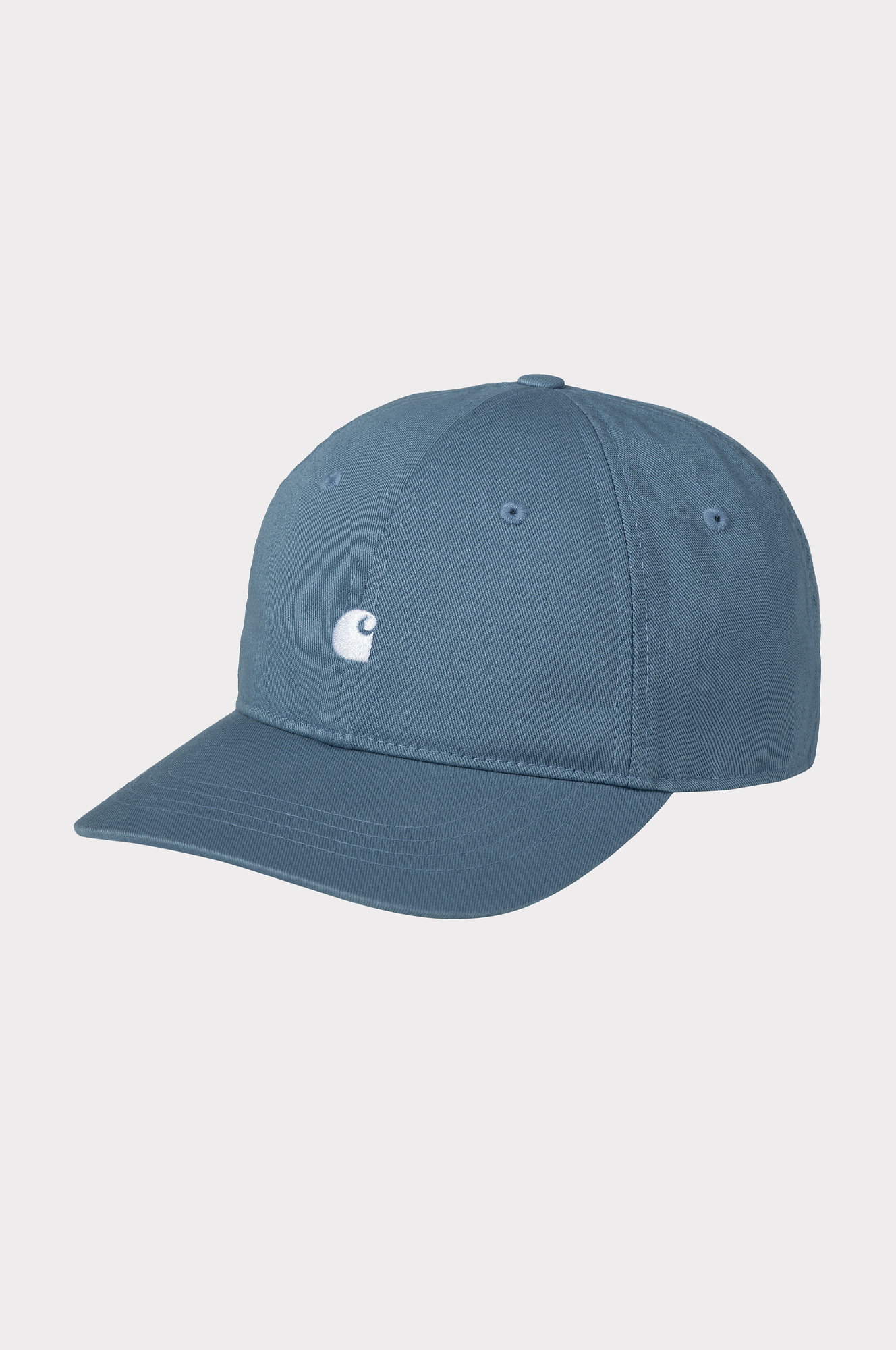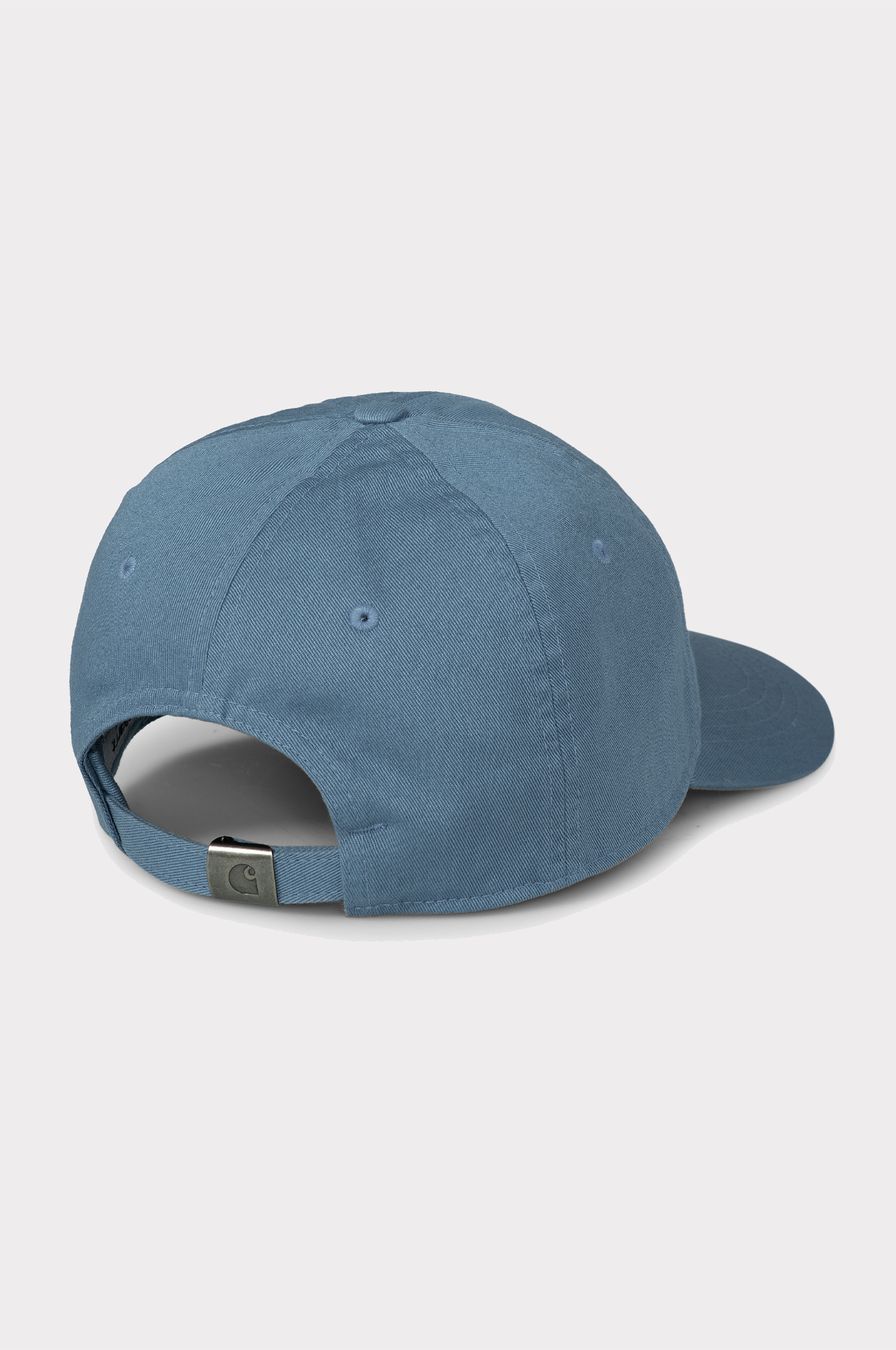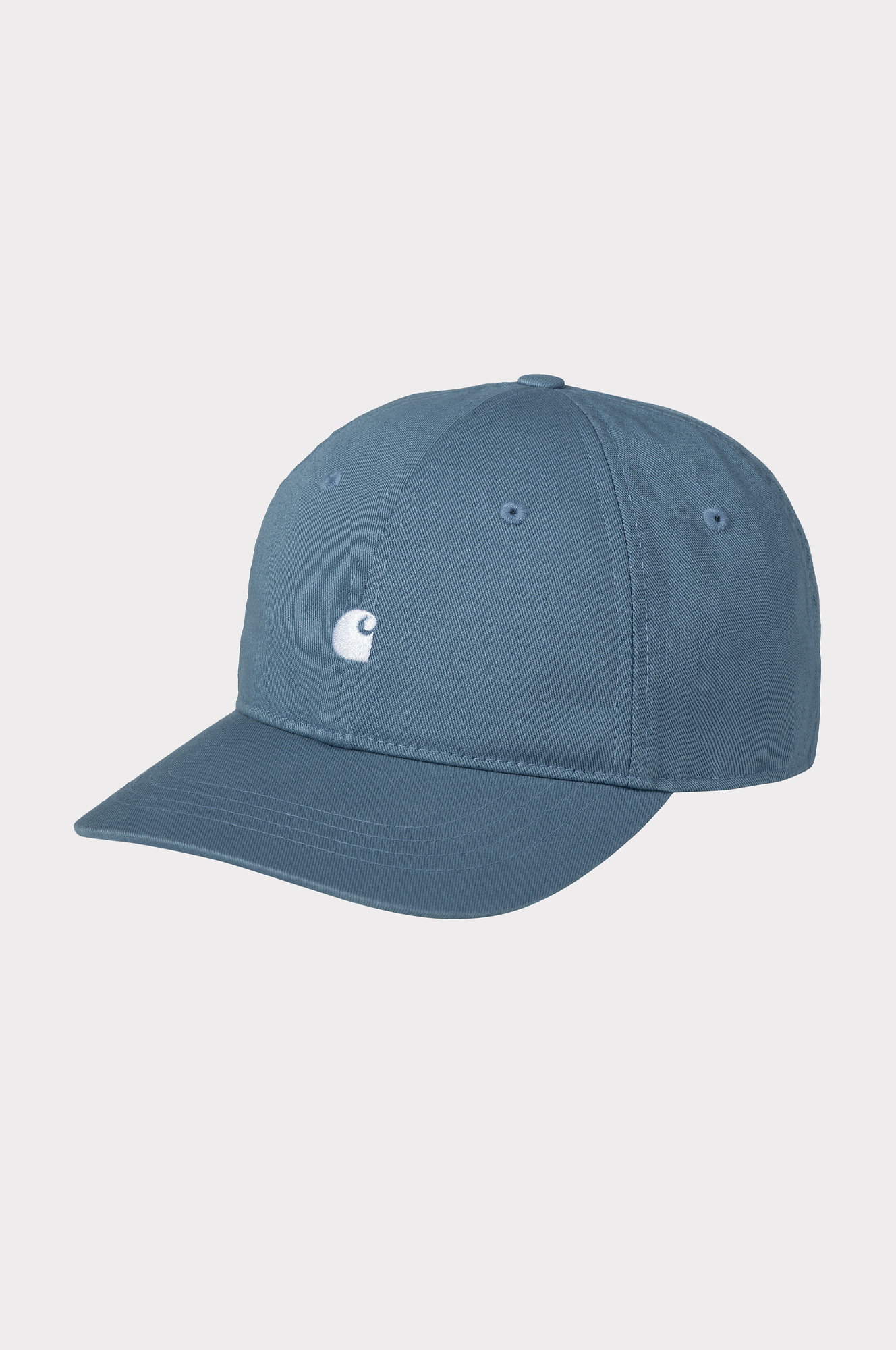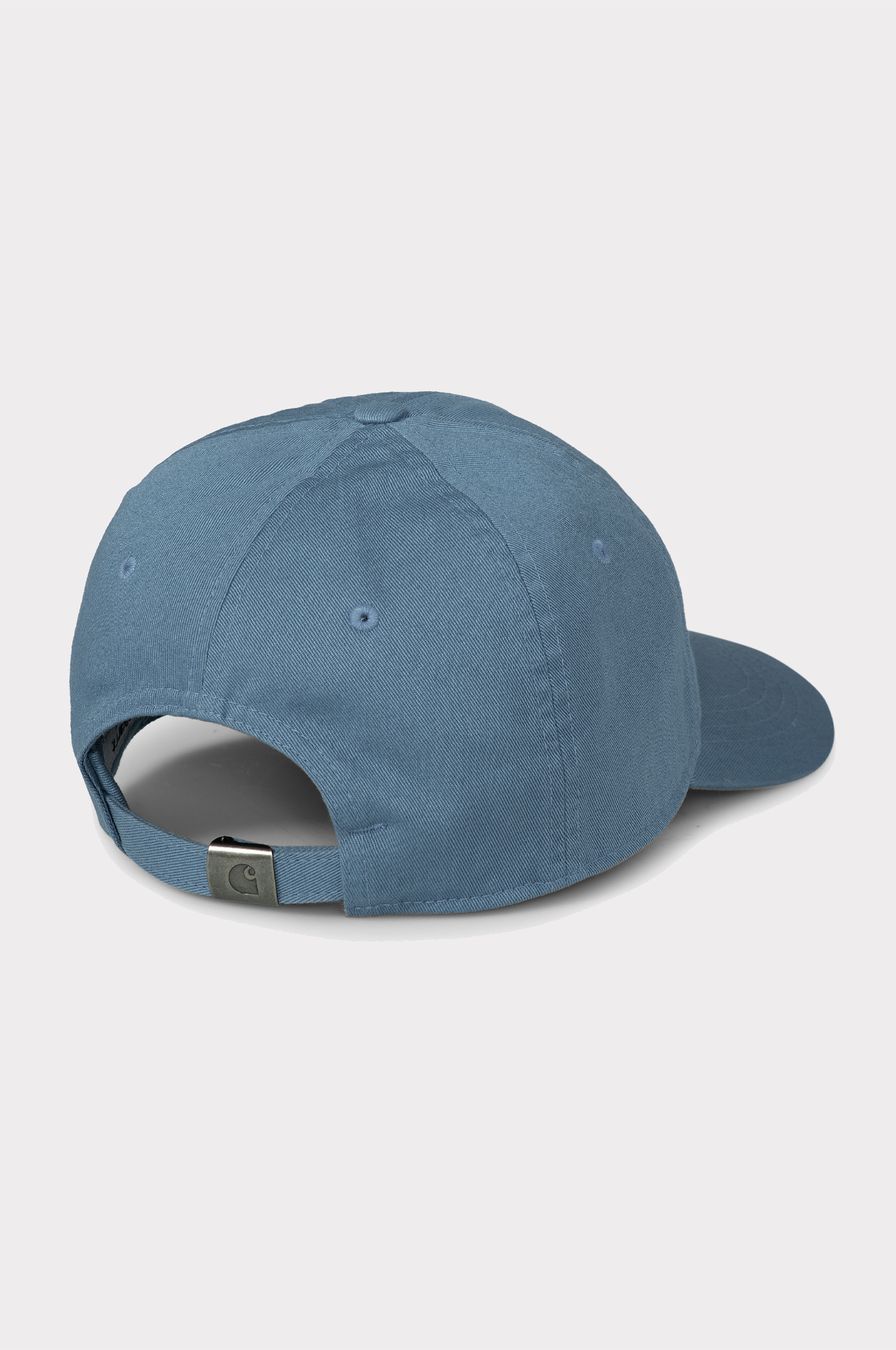 30 days return policy
Free shipping from €75 [nl] + worldwide shipping!
Ordered on workdays before 16:00, delivery next day [nl]
Productinformatie
Madison Logo cap - vancouver blue/white
The Madison Logo Cap is an unstructured and unlined six panel with a firm, curved peak. Constructed from 100% cotton twill, this item is garment washed for increased comfort and to protect against shrinkage or loss of shape. Features an adjustable strap to ensure a perfect fit. One size.
I023750_20E_XX
head circumference: 57 - 62 cm / 22.4 - 24.4 inch
garment washed
unstructured
unlined
six panel
firm, curved peak
embroidered ventilation eyelets
adjustable strap with personalized metal buckle
logo embroidery
Brand
History of Carhartt WIP
Carhartt WIP, the original workwear brand founded in Detroit, Michigan USA in 1889 has been making enduring products to serve and protect hardworking people ever since. Gear that's born out of respect for the hard-earned dollar to be high quality. Funkie House Rotterdam is the official Carhartt WIP shop in shop and has one of the largest collections in the Netherlands! In 2006, Carhartt brought WIP Workwear to Europe.With great success, because Today, Carhartt WIP Workwear is one of the biggest and best known streetwear brands in our brand database here at Funkie House Rotterdam.
Carhartt WIP at Funkie House Rotterdam
Funkie House Rotterdam has one of the largest collections of Carhartt WIP and has a Carhartt WIP shop in shop. For example, at Funkie House Rotterdam we have Jackets, pants, overalls, sweats, T-shirts, hats, beanies, bags. We from Funkie House Rotterdam always try to offer you the widest possible range and everything in stock so you can always come to us for your Carhartt WIP Workwear and Streetwear items. Discover all Carhartt WIP at Funkie House Rotterdam or online at funkiehouse.nl.
Also check out the other great streetwear brands of Funkie House Rotterdam like : Obey, Universal Works, Gramicci, Edwin & Dickies
View brand:
Carhartt WIP