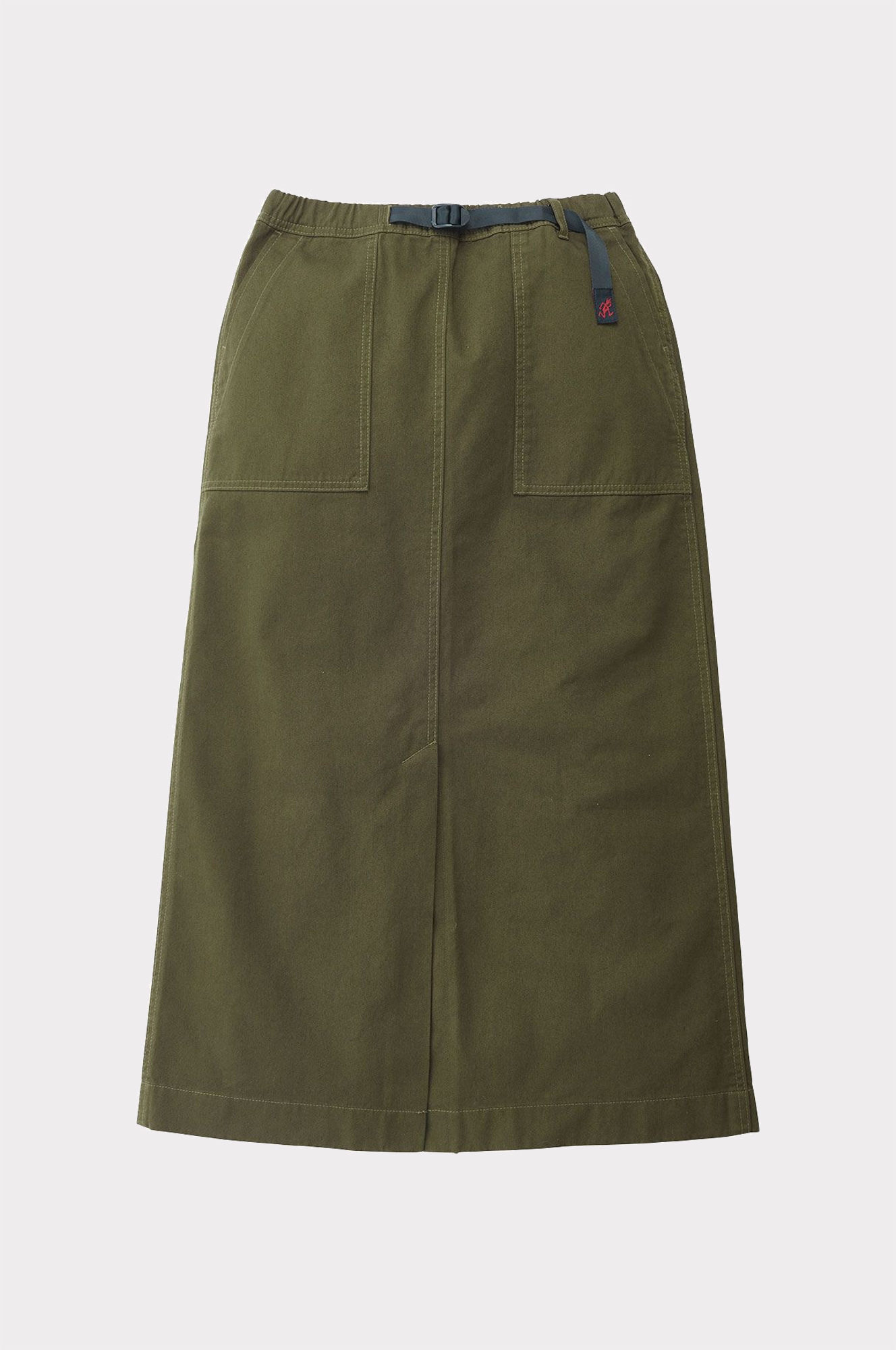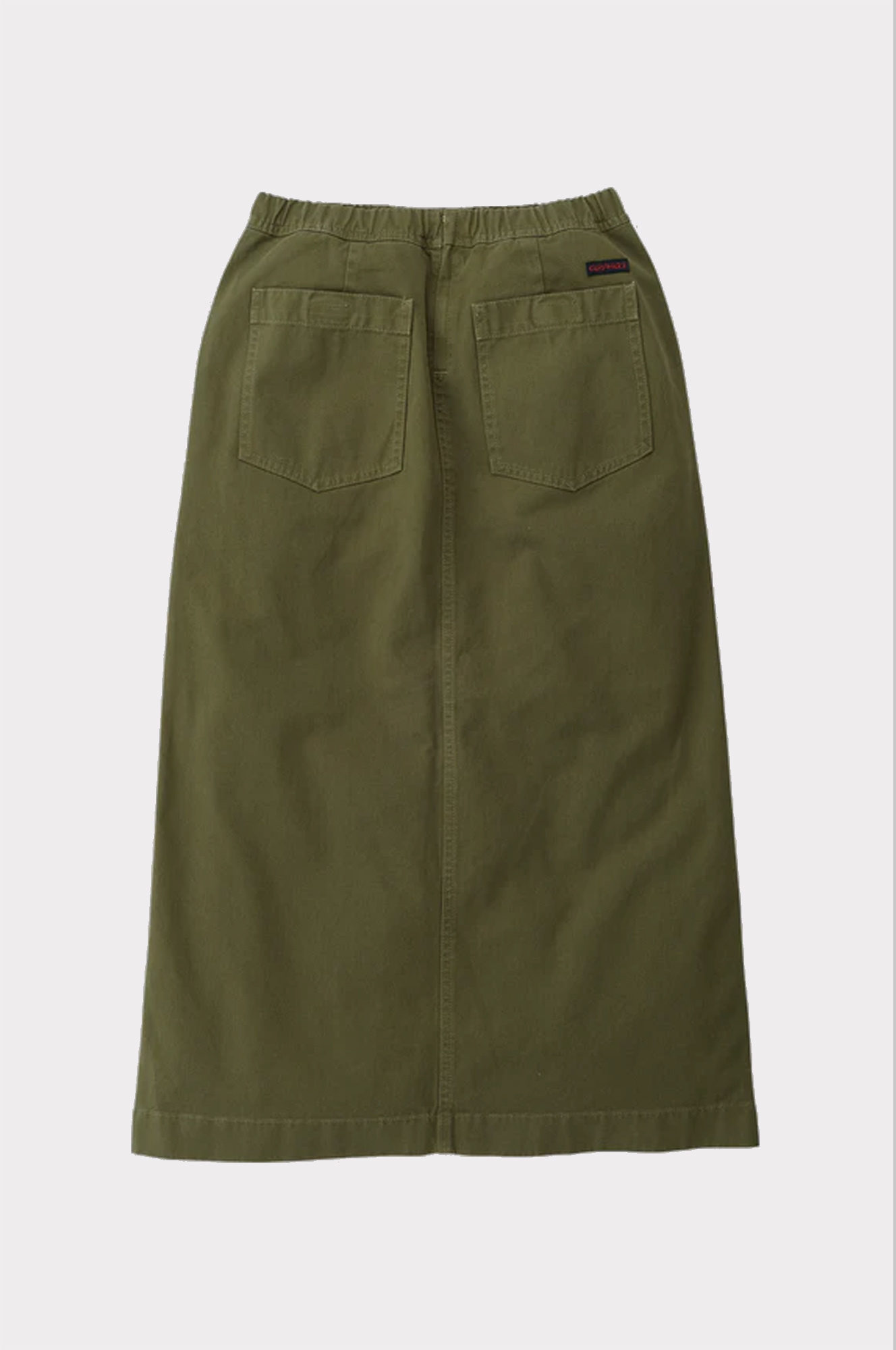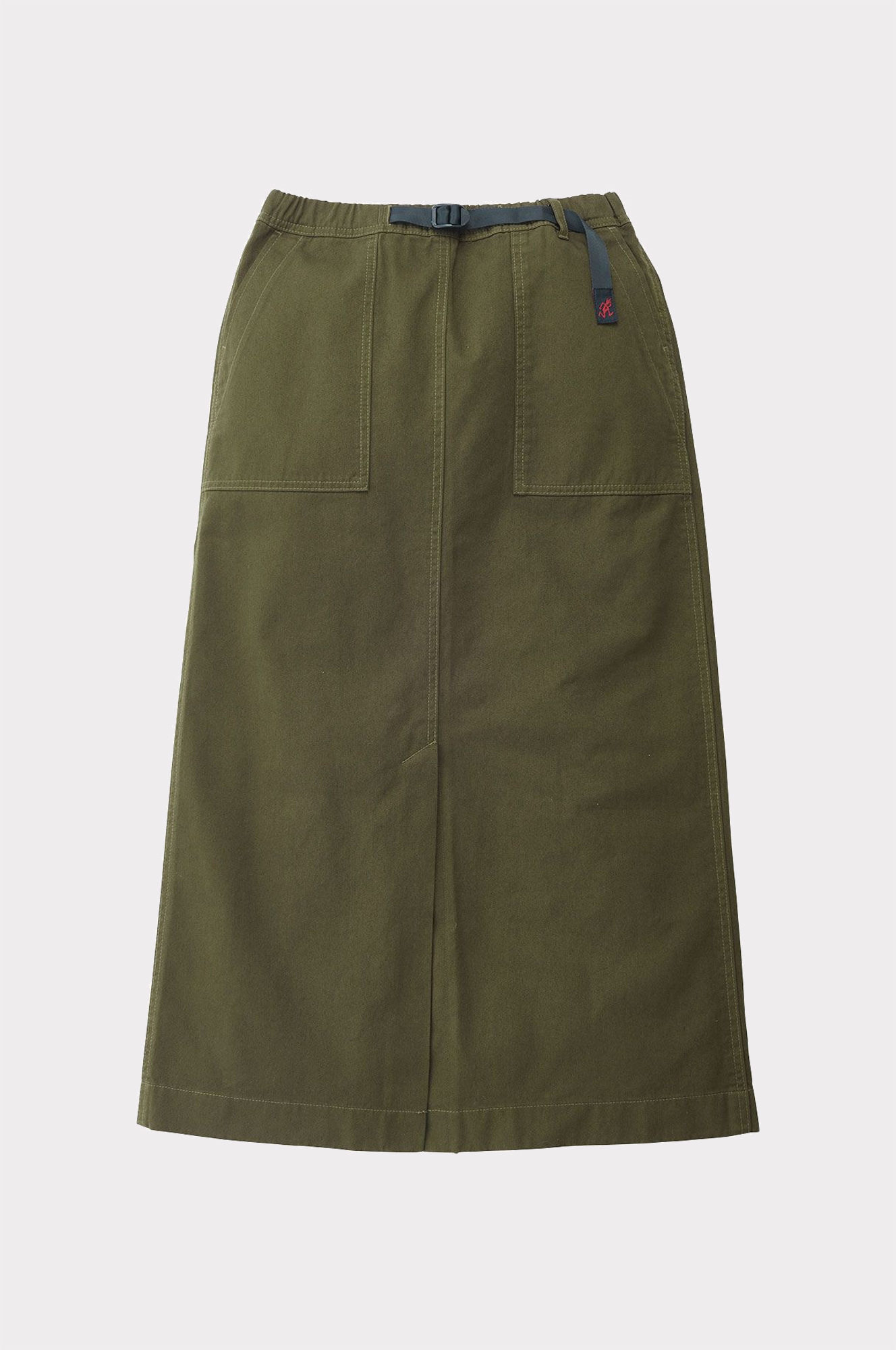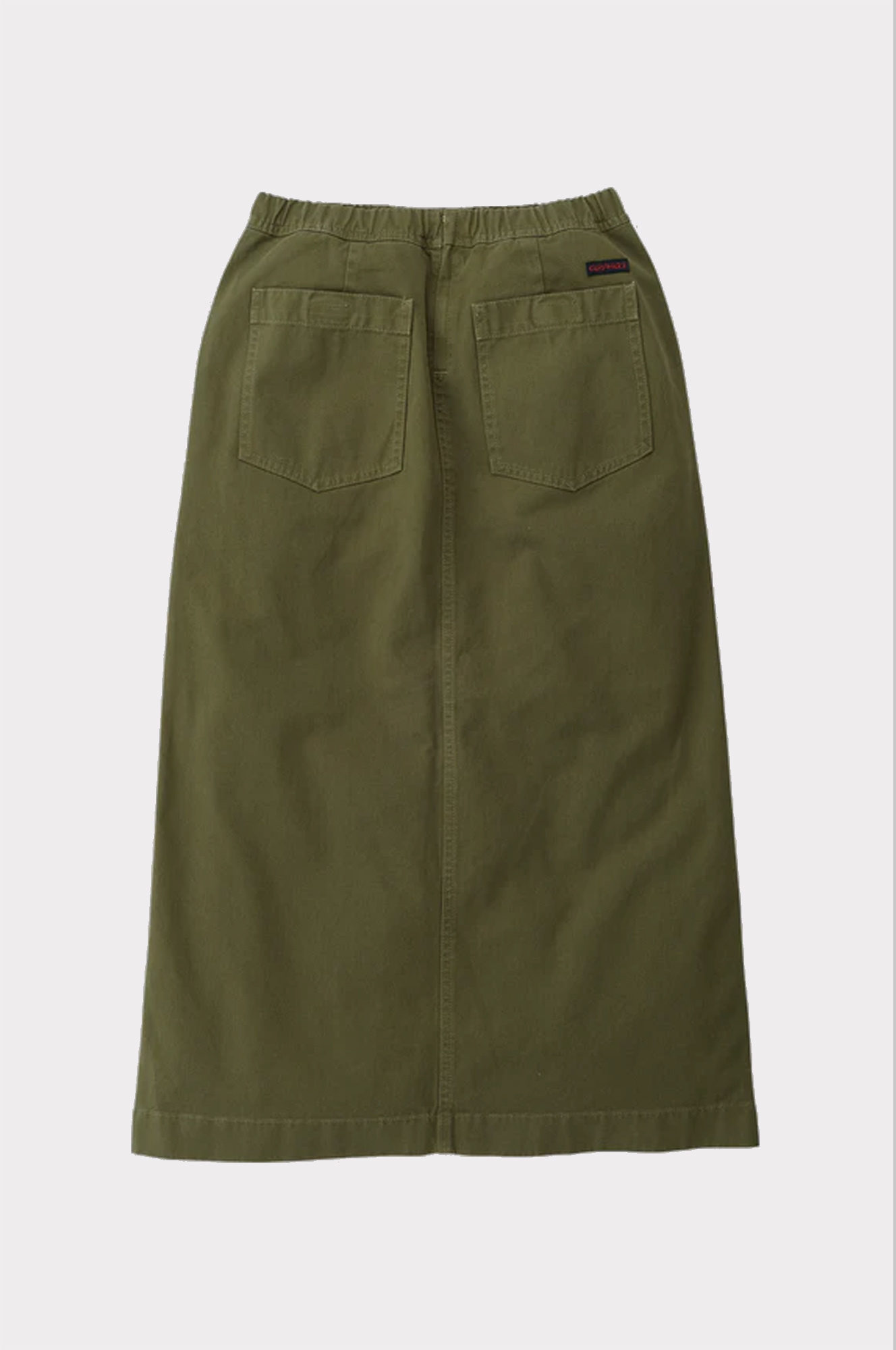 30 days return policy
Free shipping from €75 [nl] + worldwide shipping!
Ordered on workdays before 16:00, delivery next day [nl]
Productinformatie
Long Baker Skirt - deep green
Gramicci's Long Baker Skirt is a simple ankle-length skirt with a long slit running down the front in the middle. The waist is rubber, but features the look of the Gramicci webbing belt. This organic cotton skirt is tastefully dyed and is highly durable, elastic, and resistant to damage caused by strenuous movements. This classic and comfortable skirt is available in multiple colors, including olive, navy and black.

Made from Organic Twill - Cotton 100%
Rubber waistband with Gramicci belt look
Ankle-length skirt with slit
Durable material that is resistant to tearing
Features two side pockets and two back pockets
Brand


History of Gramicci Japan
Gramicci was founded by Mike Graham in 1982. He participated in an "All Italian Ascent" at Yosemite Park's Half Dome and it was here that he soon realized that Mike didn't sound very Italian. He decided to call himself Gramicci. This name stuck when he started his outerwear brand in 1982. Due to the lack of fine climbing clothing, he decided to develop trousers with an extra piece of fabric at the crotch, a Gusseted Crotch. This allowed for more freedom of movement. Soon, the trousers were seen as the number one climbing trouser in the US and Japan. After the success of the Gusseted Crotch, another crucial feature was added: a built-in nylon belt. Today, Gramicci is seen as the pioneer of innovation in the outdoor industry. Where others do their best to keep up, the brand is always working on new, better technologies. Since a few years the brand has a Japanese department that combines the American innovation and experience in the industry with technical fabrics and a Japanese view on fashion.
Gramicci at Funkie House Rotterdam
Gramicci's clothing is inspired by outwear clothing, after all it's originally made to climb mountains. That's why the clothes are of very good quality! We at Funkie House Rotterdam think that the Japanese streetwear fits in well with our other streetwear brands like CarharttWIP and Obey and . It is a unique addition that makes your streetwear look unique! We offer as wide a range of Gramicci clothing as possible, so we have Gramicci pants, sweats, t-shirt and more! Discover all Gramicci at Funkie House Rotterdam or online at funkiehouse.nl.
View brand:
Gramicci Japan